The Council of Ministers is the collegial formation that brings together all ministers each week, chaired by the President of the Republic. It is the only government formation defined by the Constitution.
The Council of Ministers traditionally meets on Wednesday, at the Élysée Palace. It previously met in the Salon des Portraits, then in the Salon des Aides-de-Camp. Since 2017, it has met in the Salon des Ambassadeurs and, more recently, in the Salon Murat.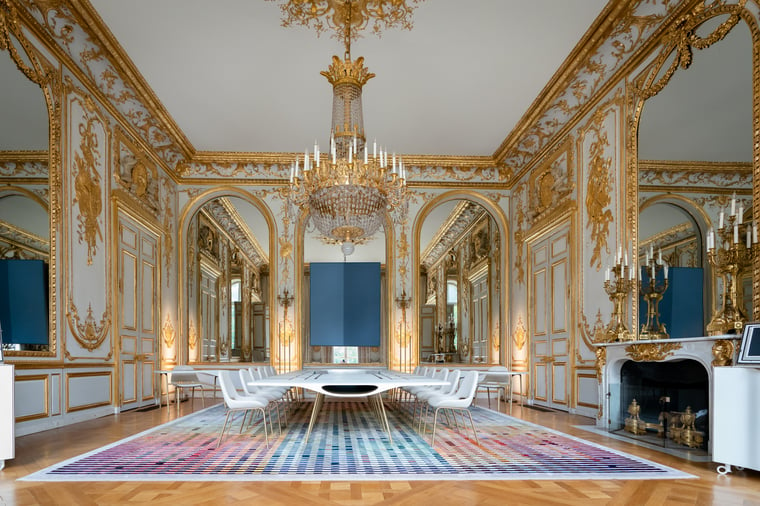 The meeting is held in three parts.
• Firstly, texts of general scope requiring deliberation by the Council are debated, such as draft bills, orders and decrees.
• Then, individual decisions are considered, essentially senior official appointments.
• The third part is generally dedicated to a minister communicating on an ongoing reform under their purview, or a statement by the President of the Republic. The Foreign Minister also reports on the international situation.
At the end of the meeting, the Secretary-General of the Government produces a full account of the deliberations and a statement is released to the press.
Updated : 14 December 2022