This room, entirely redesigned in 1807 when the Murats moved in, was intended as the palace's main reception room. The expansive lounge, which was formed by joining two rooms together, was bedecked in prestigious military décor, in the Empire trend, composed of five paintings.
Three of them still hang there. On one of the canvases we can see the Tiber, victoriously crossed by Murat and his cavalry during the Italy campaign. The other shows the Rhine, overlooked by Schloss Benrath, Murat's castle residence. Two more paintings completed the room, but they went missing in the 19th century.
Between the two windows that overlook the gardens is a painted Vendôme column, surmounted by the statue of Emperor Napoleon I, brother-in-law of Joachim Murat.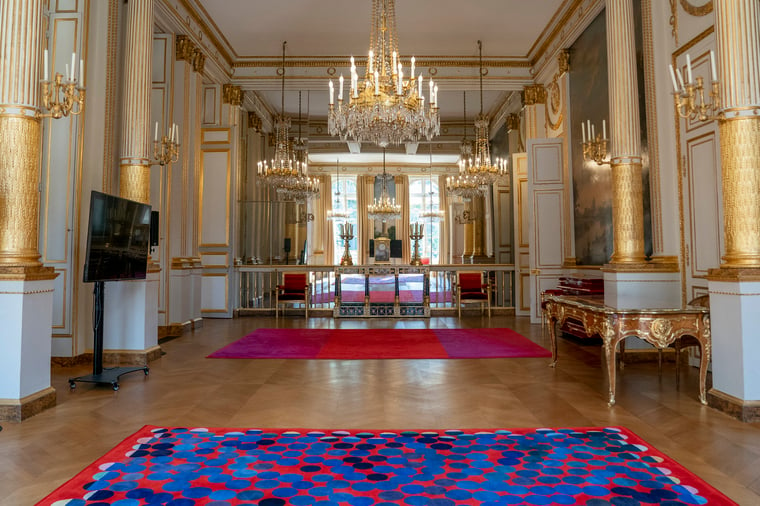 While it was above all a reception room, it was the theatre for several crucial political moments, such as on 10 December, 1848, when it was requisitioned by the mayor of Paris's eighth arrondissement, to be used as a polling place during the first French presidential elections, won by Louis Napoleon Bonaparte.
It was also the venue for the signing in January 1963 of the Treaty of the Élysée, by Charles de Gaulle and Chancellor Adenauer; this treaty was a founding act of Franco-German reconciliation after World War II.
Updated : 15 December 2022