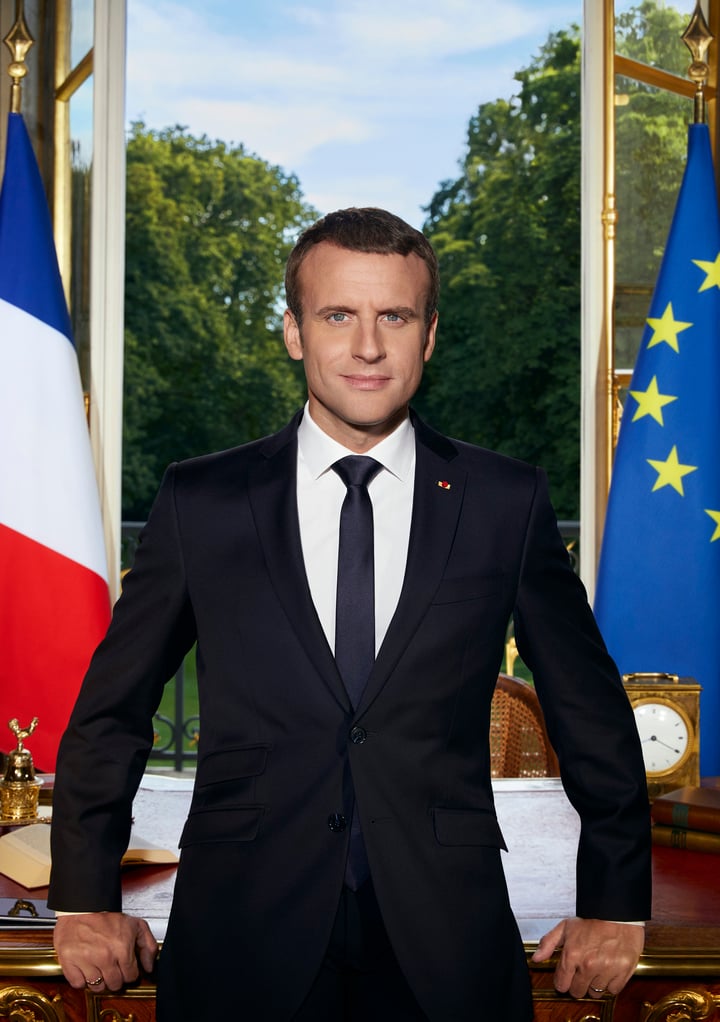 Emmanuel Macron is the eighth President of the Fifth Republic of France.
He launched the movement « En Marche ! », founded on 6 April 2016, and was its leader until his victory in the presidential election on 7 May 2017.
On 24 April 2022, Emmanuel Macron was re-elected President of the Republic.
Emmanuel Macron was born in December 1977 in Amiens, in the Somme department. He studied philosophy, and later attended the Ecole Nationale d'Administration (ENA) where he graduated in 2004.
Emmanuel Macron then joined the Inspectorate General of Finance where he worked for four years before entering the banking sector.
In 2012, he became Deputy General Secretary of the Presidency of the Republic. He left office in July 2014 and served as the Minister for Economy, Industry and Digital Affairs from August 2014 to August 2016.
Updated : 2 January 2023