The weekly Council of Ministers meeting is held in the Salon des Ambassadors. At 10:00 on Wednesday, the President and Prime Minister bring together the members of the Government for a working session. They sit opposite one another across the large oval table, while the ministers surround them in order of precedence.
Before becoming the setting of the Council of Ministers, this room was traditionally where foreign ambassadors presented their credentials – giving the room its name. In accordance with the convention instated by President Mac Mahon, later enshrined in the Constitution, the President of the Republic has to approve the appointment of foreign ambassadors to France and sign their credentials.
Combining tradition and modernity, 18th century woodwork provides a setting for the abstract painting, entitled Atlantique (Atlantic), by Geneviève Asse, an artist of Breton origin who combines shades of blue to evoke light on water.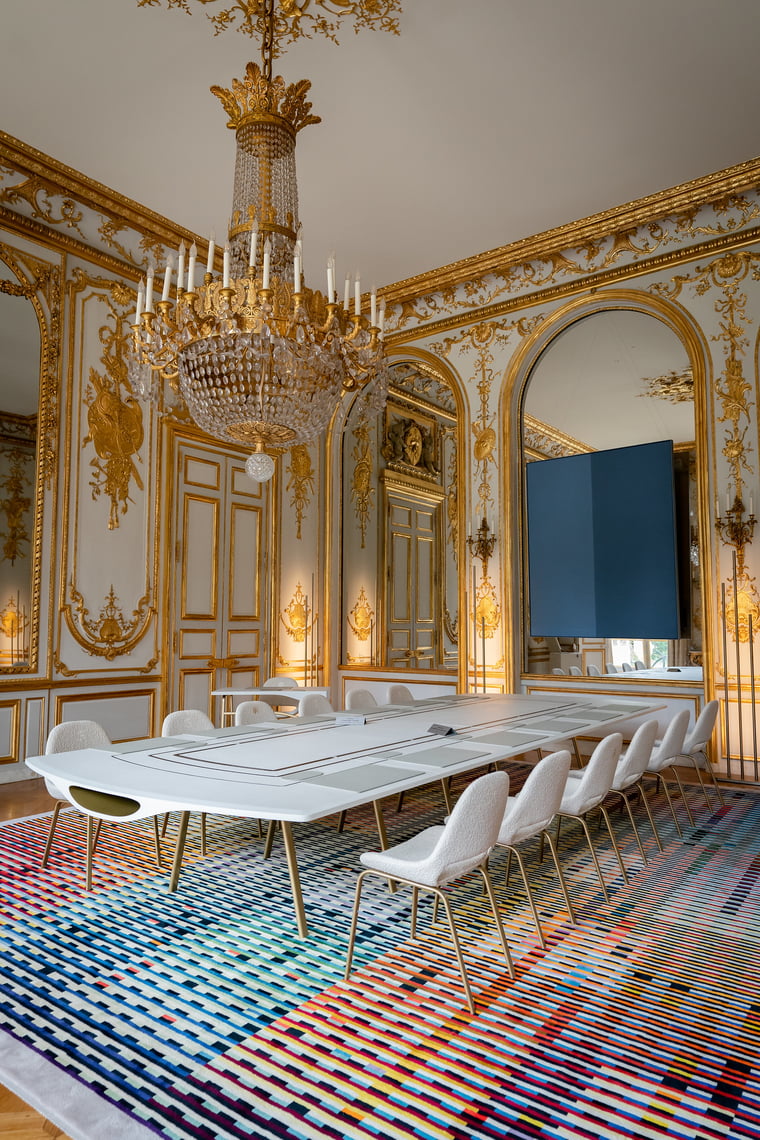 Updated : 15 December 2022