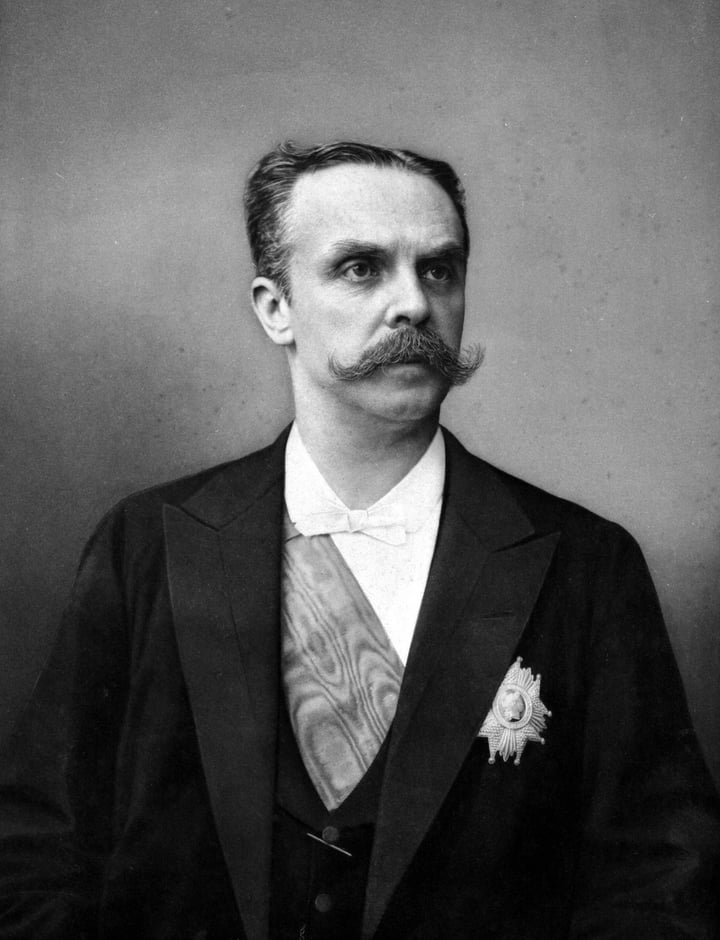 8 November 1847
Jean Paul Pierre Casimir-Perier, son of a minister in the Thiers Government, grandson of Prime Minister of Louis-Philippe was born in Paris.
1862-1866
He conducted his secondary studies at Lycée Bonaparte, then earned a degree in Law and a degree in the Arts.
1870
He was Capitan of the Fourth Company of the First Battalion of the Mobiles of Aube (equipped at his own expense), he stood out in combat, was mentioned in the Order of the Army and was made a Knight in the Legion of Honour.
17 April 1873
He married his cousin, Hélène Périer-Vitet.
18 July 1873
He served as Nogent-sur-Seine Departmental Council (Aube Deparment).
20 February 1876
He served as a Centre Gauche Deputy (Department of Nogent-sur-Seine), he was re-elected successively until 1894.
1877
He refused to give his vote of confidence for the Government of Duc de Borglie (Mac-Mahon Presidency).
14 December 1877-31 January 1879
He served as Under-Secretary of the State for Public Instruction, Fine Arts and Religions in the Dufaure Government.
17 October 1883-3 January 1885
He served as War Under-Secretary of State in the Ferry Government (Grévy Presidency).
1885
He served as Vice-President of the Chamber of Deputies.
1891-1893
He was President of the Budget Committee.
1893-1894
He was Prime Minister and Minister of Foreign Affairs (under the Sadi Carnot Presidency). Because of anarchist actions, he had laws passed on individual liberty and press offences, dubbed "wicked laws" by the socialist opposition.
27 June 1894
He was elected President of the Republic after President Sadi Carnot was assassinated.
December 1894
Captain Dreyfus was arrested and sentenced.
16 January 1895
Uncomfortable in office, President Jean Casimir-Perier resigned and retired from political life.
1899
He refused President Émile Loubet's offer to form a Government.
11 March 1907
He died in Paris.
Updated : 15 December 2022