When the Hôtel d'Évreux, now the Élysée Palace, was built in 1718, it was still isolated in the outskirts of Paris, with the surrounding area undeveloped. It was not until 1753, the year in which Madame de Pompadour purchased it, that it had a neighbour: on the land where the current Hôtel de Marigny is located was the Hôtel Dufort, which was swiftly purchased by the Marchioness of Argenson, and took on her name.
Between the French Revolution and the end of the 1860s, the Hôtel changed hands several times. Its architecture was altered numerous times by its various owners, before it was sold by the Duchess of Bauffremont to Baron Gustave de Rothschild in the form of two plots of land, located between 14 rue de la Cirque and 21 avenue de Marigny, with a private mansion on each of them.
When they arrived in 1869, the Rothschild family transformed the property, merging the two plots of land and the two buildings into one, in an 18th century neoclassical style which was so harmonious that it is impossible to distinguish the remains of the former mansions from the current construction.
The new building does not follow the traditional layout of a French private mansion: the narrow plot of land means that it had to be built upwards. As there are no wings or outbuildings, the various offices are spread out between the basements and the roof space. The interior decoration features Louis XV and Louis XVI styles, which came into fashion during the Second Empire, but also includes modern comforts such as central heating and lavatories.
The Rothschild family, which have a long tradition as collectors and patrons of the arts, housed its art collection in its Parisian residence. The blue room thus become known as the "gallery of curiosities". But the Rothschilds also supported contemporary creations, calling on artists of the time to decorate certain rooms. For example, famous poster artist Leonetto Cappiello worked on the ceiling of the boudoir, today concealed under another design.
During the Occupation, the property was requisitioned by the Germans. Luckily, the artwork was removed in time, with some of it being sent to the Lot department for safekeeping. Upon his death in 1946, Robert de Rothschild's two sons returned to the Hôtel de Marigny and began renovations.
It was only in 1971 that the Rothschild family parted with the Hôtel, selling it to the Presidency of the French Republic at the initiative of Georges Pompidou. Since then, the Hôtel de Marigny has hosted foreign Heads of State who have been invited to France, a role which had been played by the Grand Trianon since 1959. A car park was installed under the building in 1995, and many offices and meeting rooms have been set up there.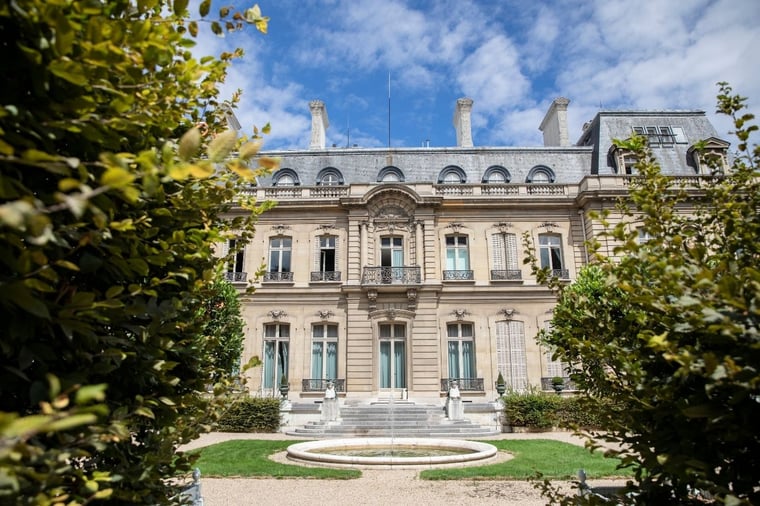 Back to the introduction to the other presidential residences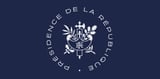 Updated : 15 December 2022