The Interior Ministers of the G7 countries met on 4 and 5 April at the Hôtel de Beauvau at the invitation of French Interior Minister Christophe Castaner as part of the French Presidency of the Group of Seven.

The G7 Interior Ministers, together with the European Commission for Migration, Home Affairs and Citizenship, the European Counter-Terrorism Coordinator and the Secretary General of INTERPOL, first discussed several global issues with a view to enhancing their cooperation regarding counter-terrorism, cyber threats and organized crime.

At the meeting, four critical internal security problems were highlighted.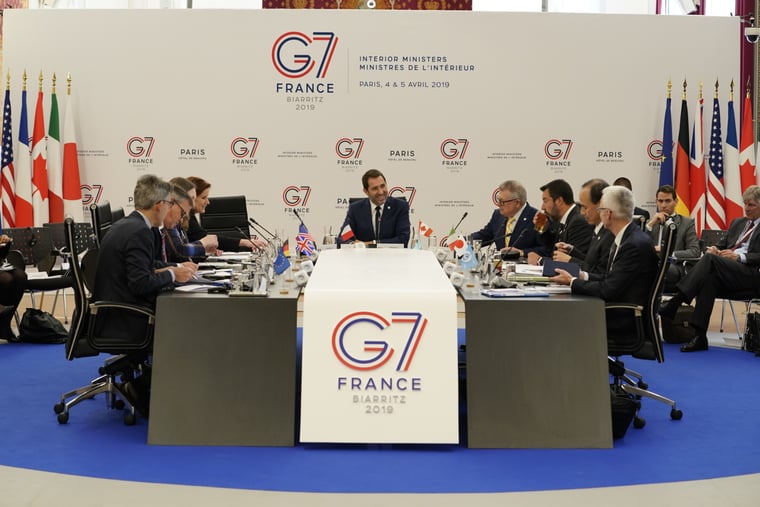 1. Combating the use of the Internet to pursue terrorism and violent extremism
G7 Interior Ministers first decided to beef up their requirements vis-à-vis online social networks and platforms so that they withdraw online terrorist content . This content contributes to radicalization and terrorist attacks. Representatives from Facebook, Twitter, Google and Microsoft were invited to take part in discussions. G7 members asked them to perfect their software automatically blocking the publication of already identified terrorist content, but also to establish emergency protocols to withdraw immediately terrorist content which could potentially go viral.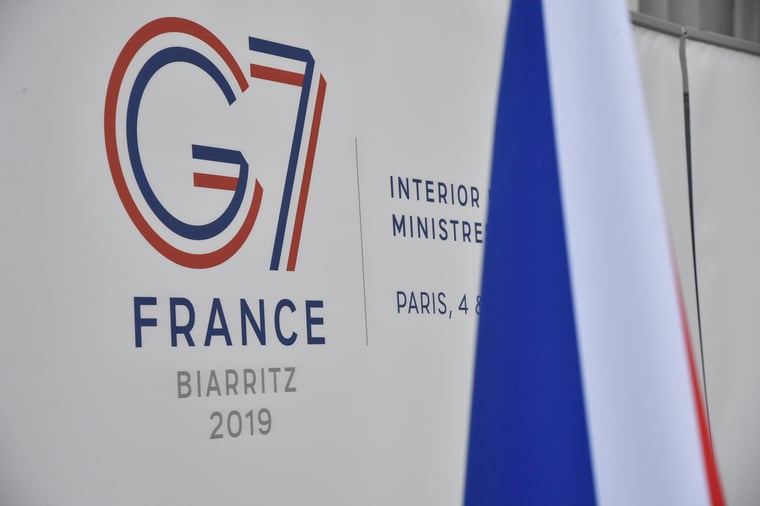 2. The management of foreign terrorist fighters
G7 Interior Ministers discussed ways to manage citizens who participated in jihadist activities in Syria and Iraq, such as foreign terrorist fighters. There were slight differences of opinion on whether to deliver court rulings or sentence in countries where the crimes were committed or in the countries of origin of these foreign terrorist fighters. However, G7 members all agreed on the need to initiate judicial proceedings against these jihadists as swiftly as possible so that they cannot constitute a further threat.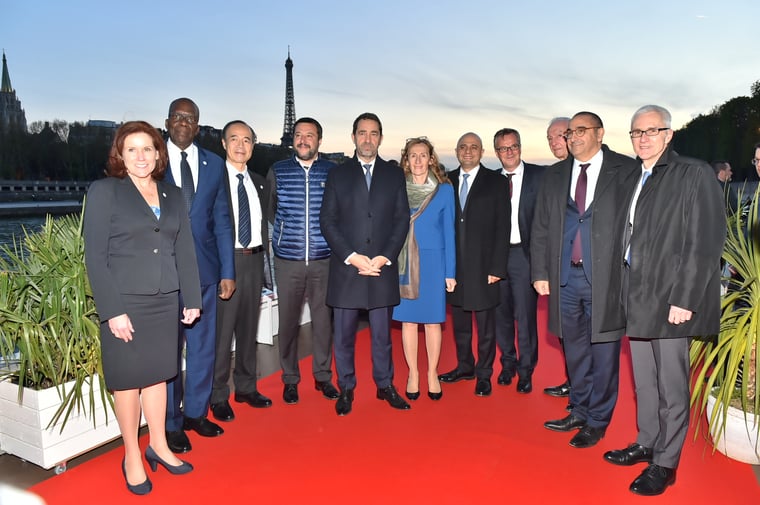 3.Fighting migrant smugglers and human trafficking
Fighting migrant smugglers and human trafficking was also a focus of a G7 Ministers working session with two guests in attendance: Niger's Interior Minister and Burkina Faso's Security Minister, both from the Sahel region which has been highly impacted by smuggler networks. Ministers committed to provide greater support to migrants' countries of origin and transit, particularly Sahel countries, to build capacity of their law enforcement systems in order to break up smuggler networks more effectively. They also committed to support the coast guards of transit countries so that they can prevent migrants from crossing the sea in the hands of unscrupulous smugglers, risking their lives in doing so.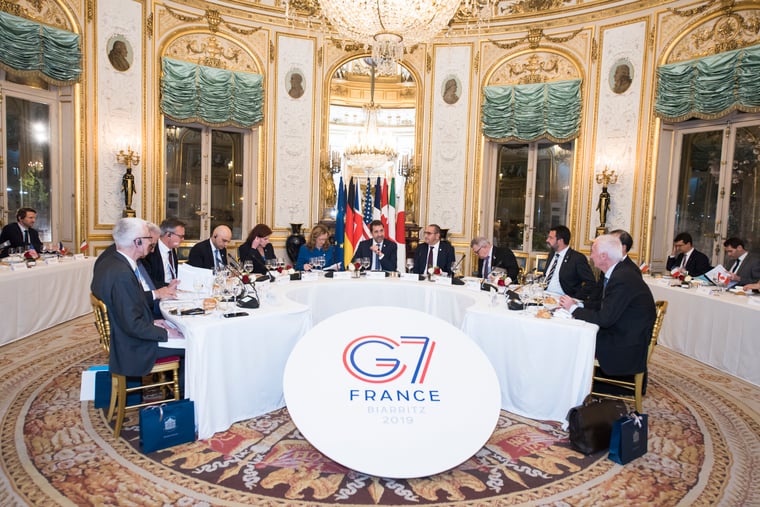 4. Combating environmental crime
Lastly, G7 Interior Ministers made fighting environmental crime a priority. Whether it be illegal deforestation, ivory trafficking, poaching of endangered species or illegal landfill sites for toxic waste, environmental crime is destroying our planet and is the third most lucrative criminal activity behind drug trafficking and counterfeiting. The G7 Interior Ministers therefore encouraged the creation of national bodies tasked with fighting environmental crime bringing together all the required experts (investigators, judges, NGOs, academics). They also called for legislation to be passed providing for effective criminal sanctions against the perpetrators of environmental crimes, which include compensating victims and restoring damaged areas.
All of the G7 Interior Ministers' commitments are in the "Paris Commitments".