Built by architect Eugène Debressenne and inaugurated by President Sadi Carnot for the 1889 Universal Exposition, the Salle des Fêtes has an area of 600m², making it suited to the largest receptions, from presidential inaugurations to conferrals of the Legion of Honour.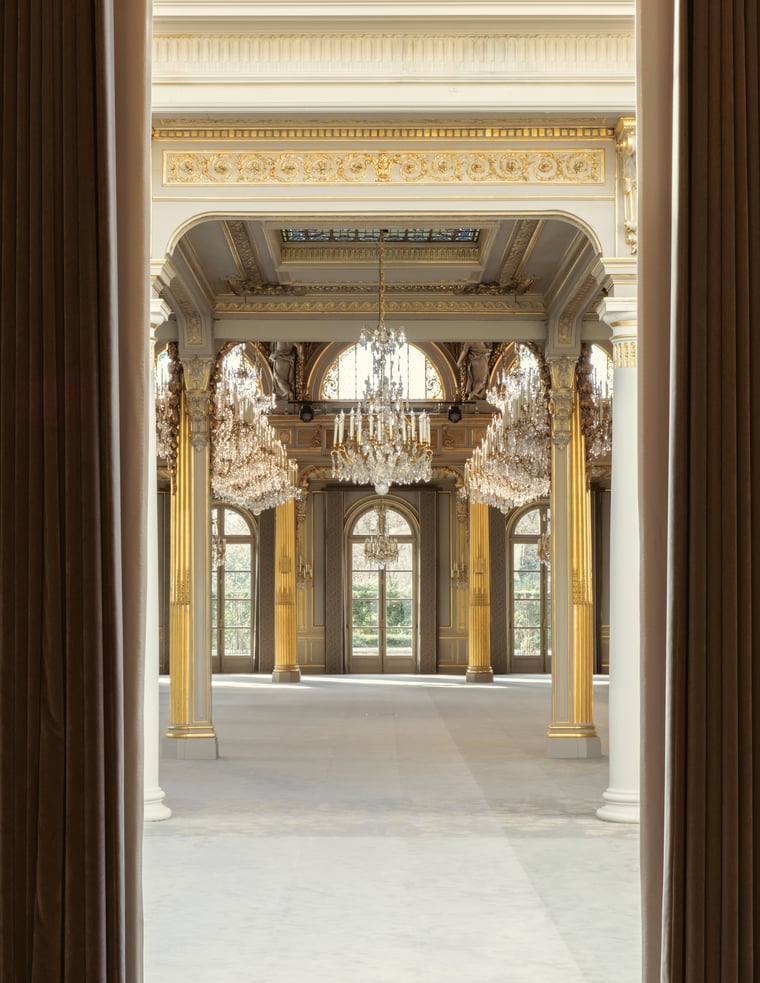 The Salle des Fêtes has never stopped evolving. in 1984, ten French windows were inserted on the garden side to provide natural light. The new textiles, the fruit of collaboration between the Mobilier National, Agence Isabelle Stanislas and the national Cultural Heritage and Real Estate Projects Agency (OPPIC), were installed in 2019, in harmony with the exceptional Napoleon III ceiling.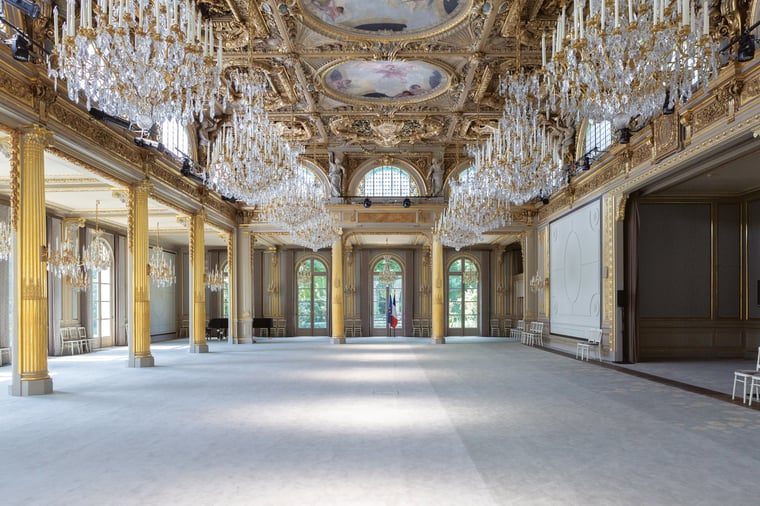 Its rich stucco iconography is a tribute to science. The three round panels were painted by Guillaume Dubufe in 1896. The central one is La République Sauvegardant la Paix" (the Republic safeguarding peace), with L'Art (art) on one side and La Science (science) on the other: themes central to international expositions of the time.
Updated : 15 December 2022