Just over 2 months from the Summit, the deliverables which will be adopted in Biarritz were at the heart of the discussions between G7 Sherpas who held their third meeting chaired by France on 13 and 14 June in Paris.
The sherpas also paid particular attention to the coordination between the G7 and the G20 in the run up to the G20 Summit in Osaka on 28 and 29 June. Since the beginning of the year, France and Japan have worked together to ensure complementarity between their respective G7 and G20 presidencies.
Preparing Biarritz with all partner countries
Following the unprecedented meeting in Lille where sherpas from several African countries and the African Union were present, France is once again taking concrete steps towards its desire to renew the Group's format. France therefore asked representatives of all countries invited to Biarritz to participate in the sherpas' work in Paris.
Australia, Chile, India and South Africa – four major partners committed to protecting and promoting democratic freedoms – helped draw up concrete answers to the challenges that digital technology and artificial intelligence pose to our democracies.
The Partnership with Africa also played a central role: Sherpas from African partner countries – Burkina Faso, Egypt, Rwanda, Senegal, South Africa and the African Union – continued dialogue with the G7 on female entrepreneurship, access to digital technology and the transparency of public procurement.
France believes that only focused international action can provide responses to the challenges posed by the climate emergency and the erosion of biodiversity and therefore invited representatives from all countries to participate in a working session on biodiversity, the oceans and the climate.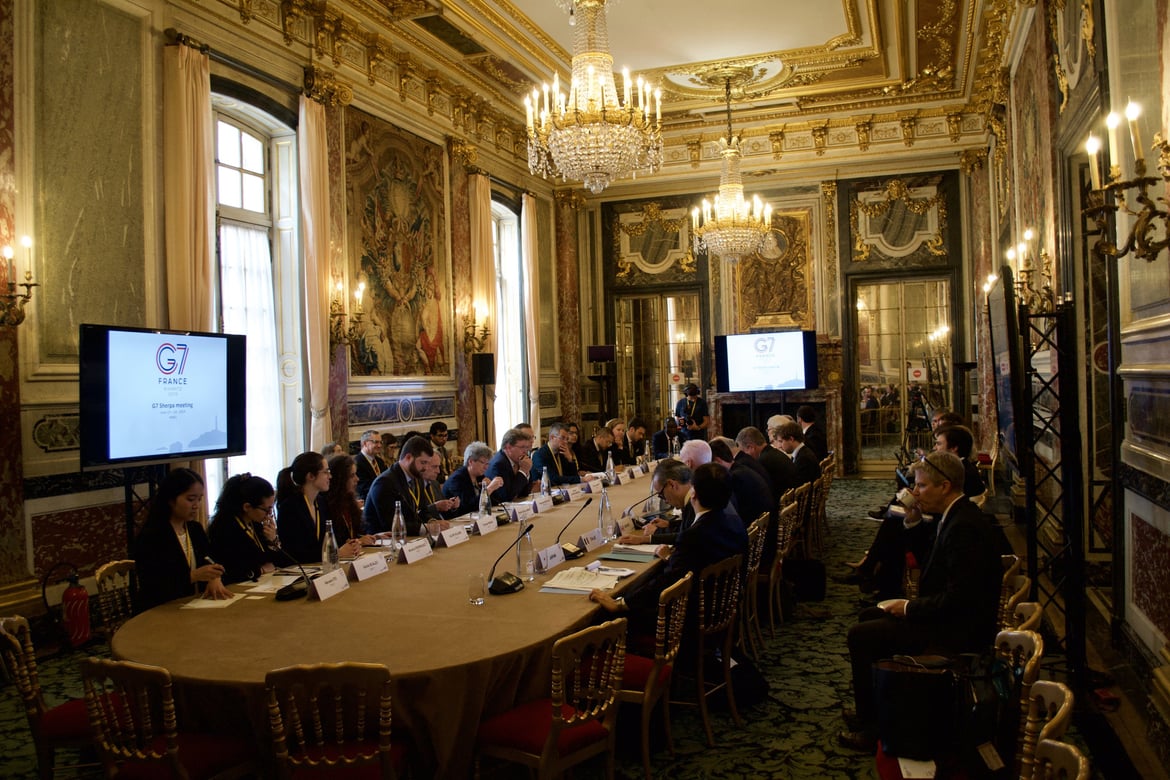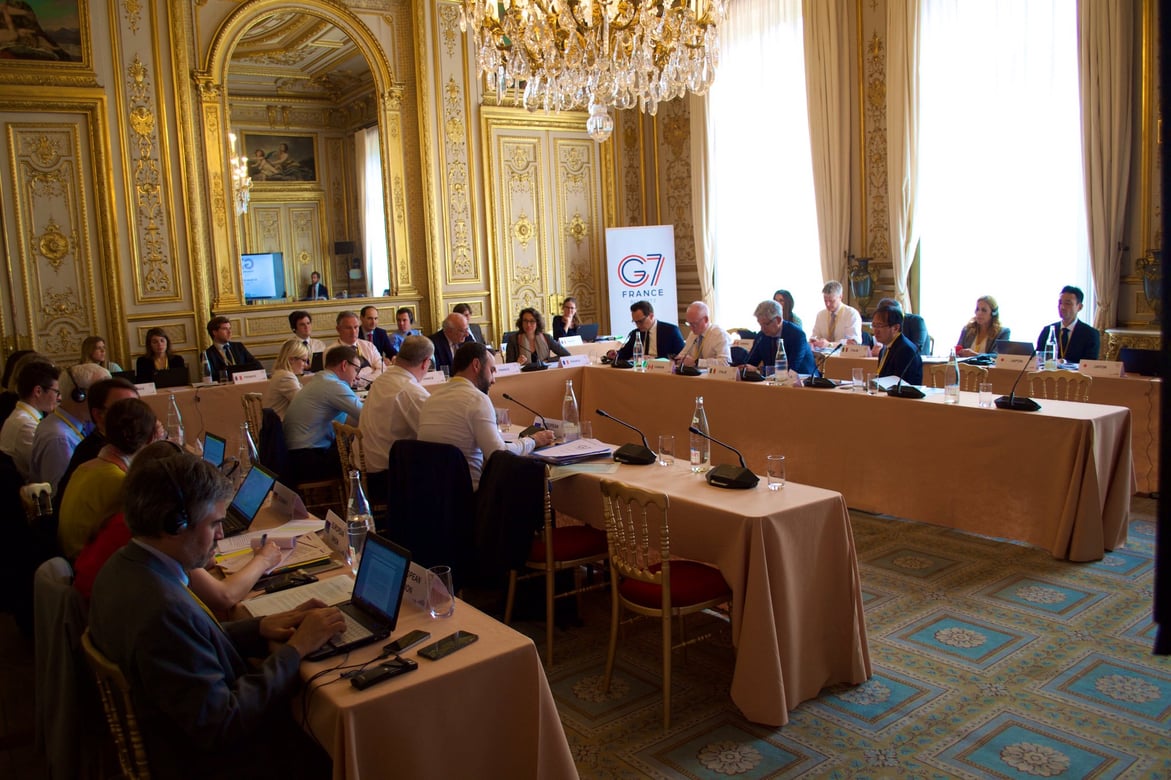 Preparing Biarritz with key actors from civil society
Opening the G7 up to civil society to broaden its process with their recommendations and bring it closer to citizens' concerns is a priority for France.
Two members of the G7 Gender Equality Advisory Council presented the progress in their work on improving the laws and normative frameworks of G7 countries in this field to the sherpas. This project will help to bolster gender equality around the world through solid legislative foundations.
Since the beginning of the year, the G7 engagement groups have had the opportunity to hold discussions with the sherpas and sous-sherpas in Lyon, Paris and Lille.
The President of the French Republic also wished to give the floor to young people and the French Presidency therefore invited members of the Youth7 (Y7). The engagement group is comprised of young people from G7 countries and African countries and it presented a collection of operational recommendations based on four aspects of the fight against inequality: the economy, gender equality, the consequences of climate change and adapting to climate change.
Members of Think7 (T7), the engagement group which represents think tanks from G7 countries, then got a chance to present to the sherpas. They proposed recommendations on the strategic issues of international trade, development policies and defending democracies in the multilateral system.