Situated at the very centre of the Palace, the Salon Doré also has a central role as the office of the President of the Republic.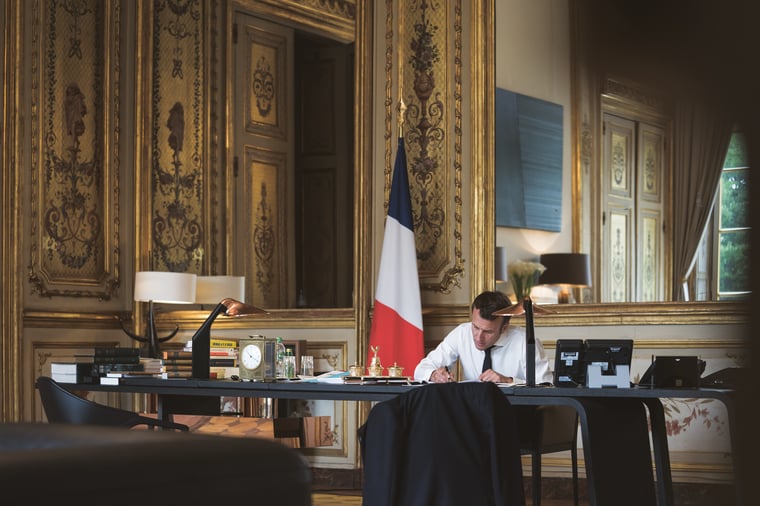 While Fifth-Republic Presidents have had their office there, some, like Valéry Giscard d'Estaing, have chosen to make it a ceremonial one, while actually working a few metres away in a more austere room.
The decoration chosen in 1861 for Empress Eugénie, Napoleon III's wife, remains intact in this room. The imperial couple's monogram, "NE", visible above the doors, is a reminder of its former occupant. The dominance of black in the room's contemporary furniture, which includes a desk by Thierry Lemaire and a painting by Pierre Soulages, highlights the brightness of the decoration.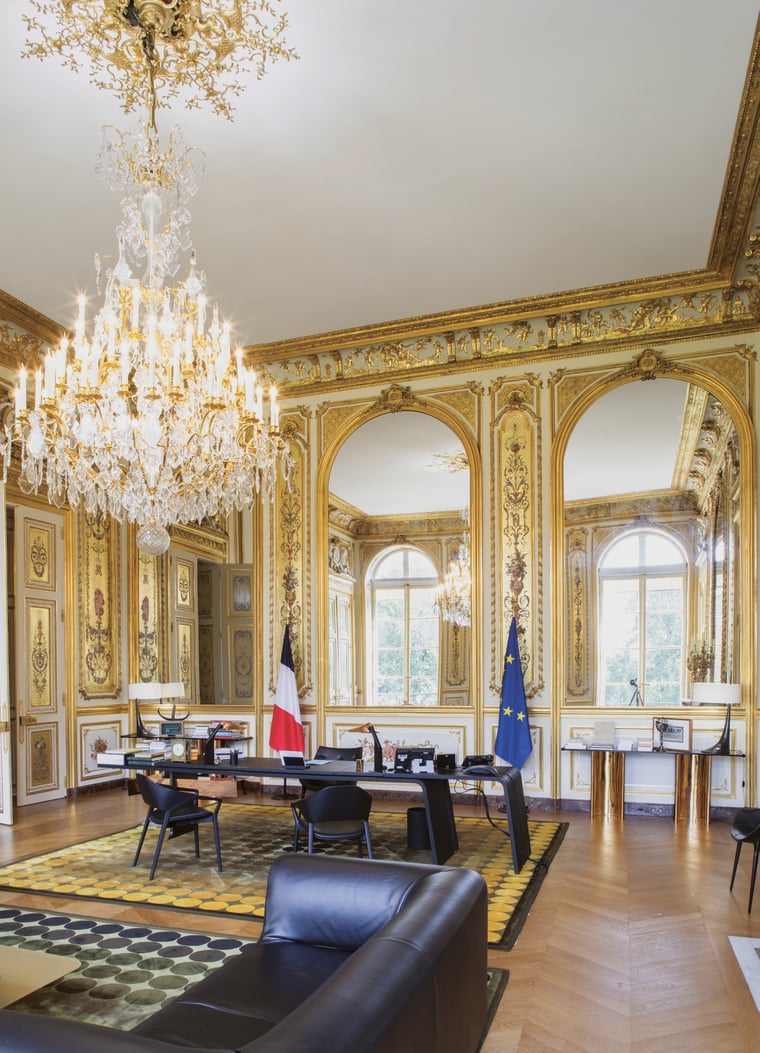 Au-dessus des portes, les lettres «NE», pour Napoléon III et Eugénie, nous rappellent à qui fut destiné à l'origine ce décor inchangé depuis 1861, et restauré de fond en comble à l'été 2020.
Comme les autres pièces de ce palais, le décor ancien est orné d'œuvres plus contemporaines. Ici, un tableau de Pierre Soulages.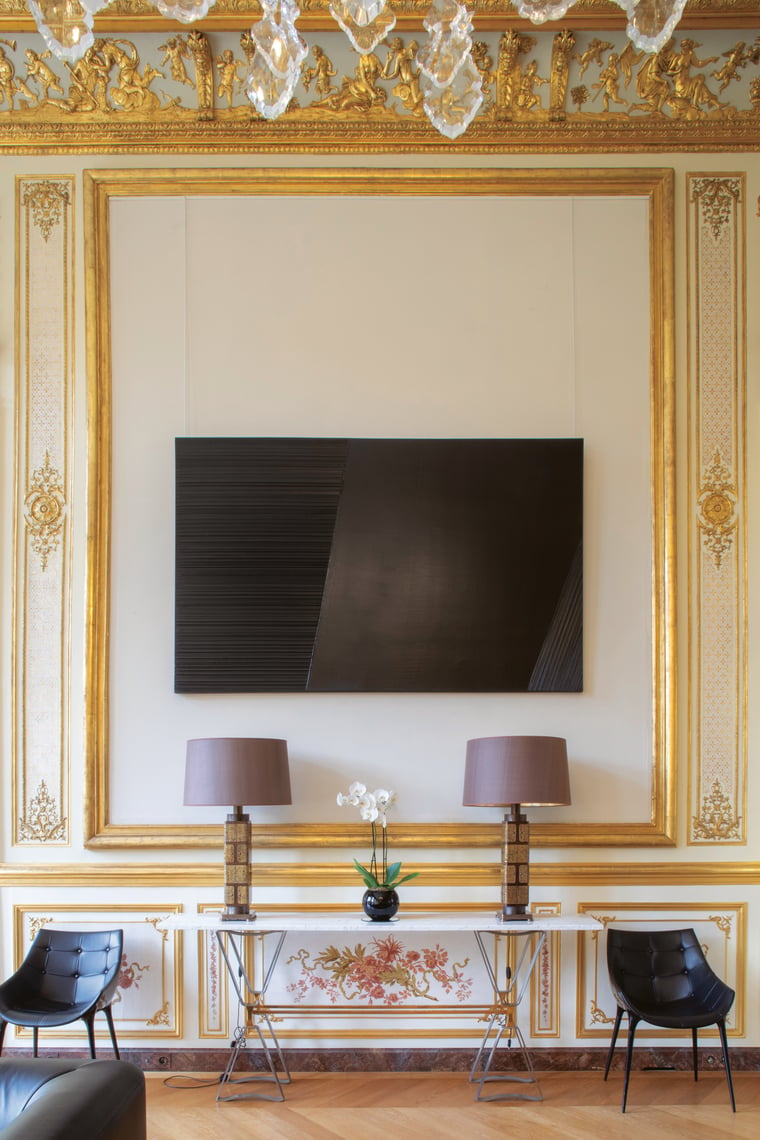 Updated the : 15 December 2022