The Salon Cléopâtre owes its name to a tapestry representing the meeting of Antony and Cleopatra, based on a drawing by Charles Natoire, which was exhibited there until 2019. Today, instead of the love-struck Roman Triumvir and Egyptian Queen, visitors contemplate a tapestry designed by Yves Oppenheim, made up of no less than 173 colours.
But the memory of another powerful woman also floats in this room: it was the dressing room of the Marquise de Pompadour.
Like the Salon des Portraits, this room was fully restored in autumn 2019.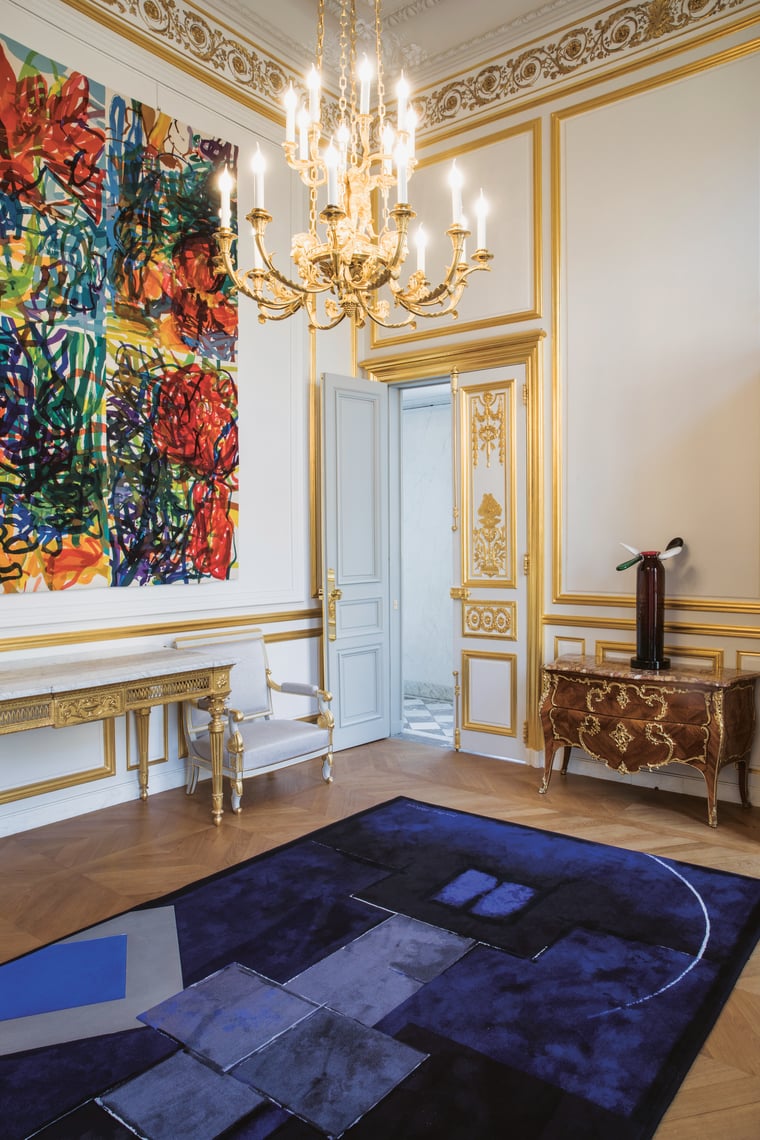 Updated : 15 December 2022