Having acquired the Hôtel d'Évreux in 1753 using her own funds, the Marquise de Pompadour, Louis XV's mistress, received her friends in this "parade room", a reception area distinct from the more intimate bedchamber.
Today, the President of the Republic holds certain meetings in the Salon Pompadour, and occasionally dinners. This is where European Heads of State and Government met on 18 November 1989, just days after the fall of the Berlin Wall, and redesigned European balances as the Cold War, which had divided the continent, came to an end.
The woodwork decoration dates back to the construction of the Hôtel d'Évreux, in the 18th century, unlike the Second-Empire overdoors. They represent the four goddesses of Roman mythology: Diana, goddess of the hunt, asleep and crowned with a crescent moon; Juno, wife of Jupiter, holding the sceptre, accompanied by a peacock; Minerva, goddess of war and wisdom, armed with a lance and a shield; and Venus, goddess of beauty, holding a mirror.
Alongside this antique woodwork, modern works of art are to be seen, reinventing the room's decoration. At the moment, two Picasso sculptures face painter Juan Miró's tapestry.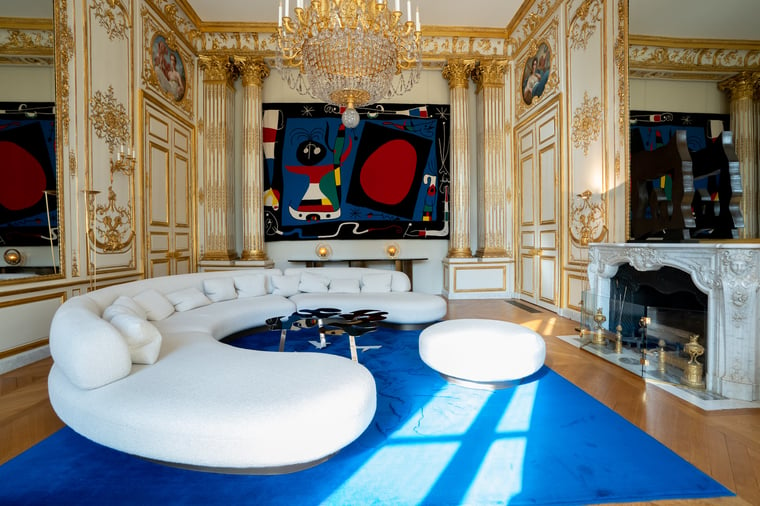 Updated : 15 December 2022