The gardens were initially designed in the French style, with interlaced greenery divided by quadrilateral gravel pathways. They were much larger then than they are today. The Marquise de Pompadour added some rustic fantasy, introducing a grotto, a waterfall, a maze and even animals.
At the very end of the 18th century, the Duchess de Bourbon transformed it into an English-style garden. The pathways and flowerbeds were replaced with sweeping lawns, with snaking webs of paths, an odd-shaped pond, a theatre of greenery and a rocky bridge. She even introduced attractions, including ring jousting, a swing and rowing boats, opening the gardens to the public commercially.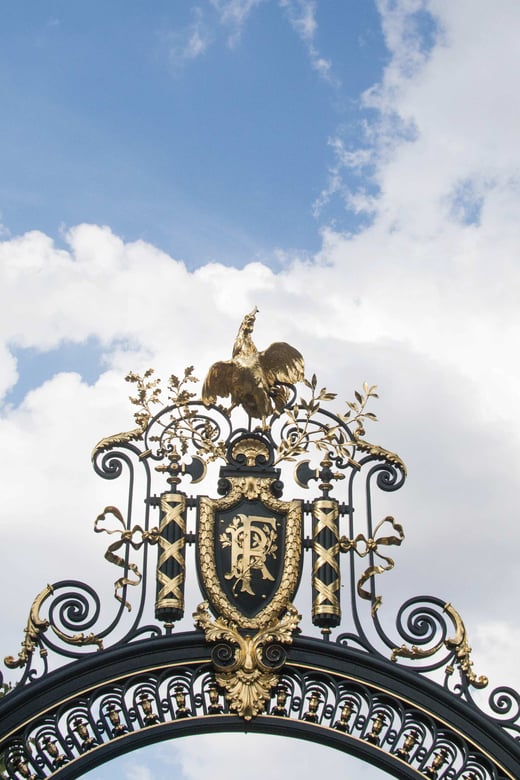 1/4The Cock Grid © Présidence de la République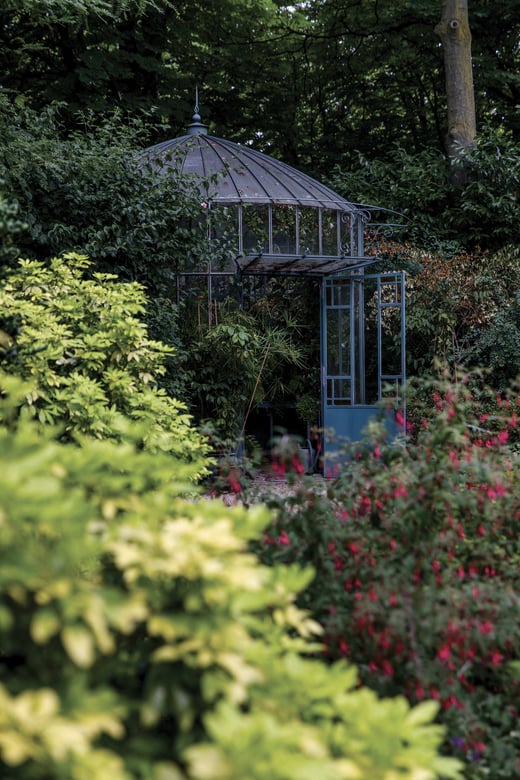 2/4Serre du parc de l'Elysée © Présidence de la République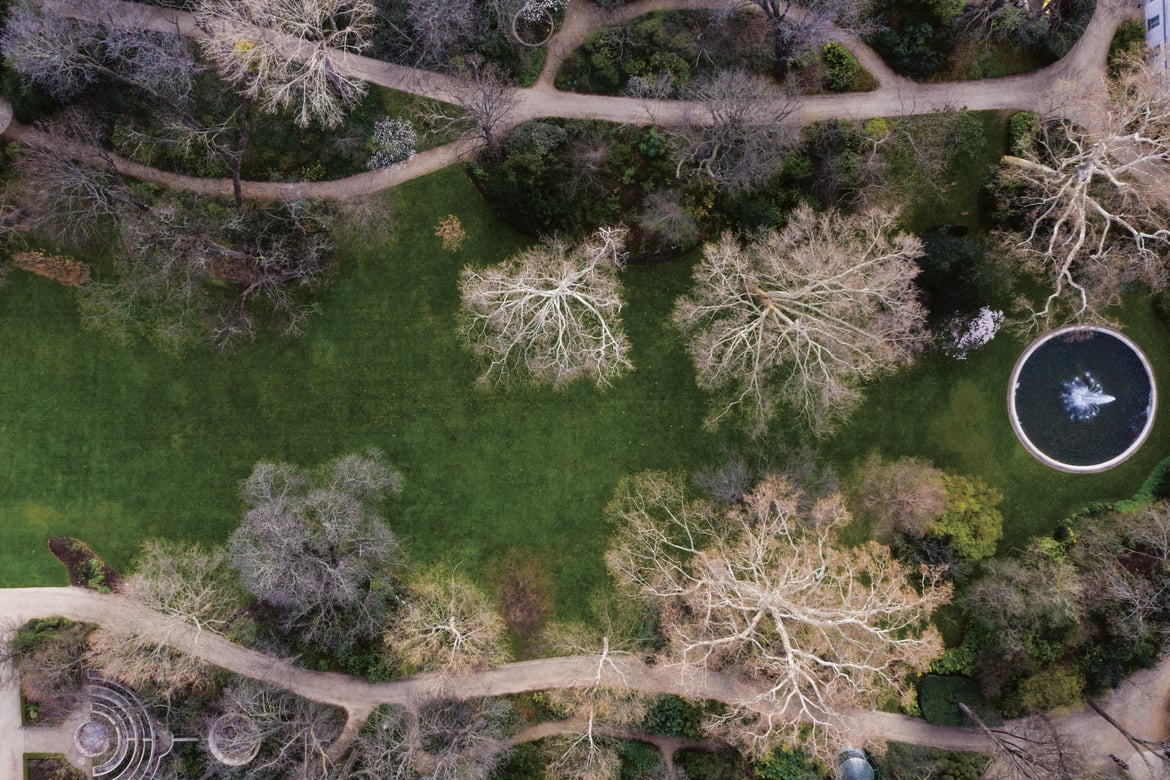 3/4Le Parc vu du ciel © Présidence de la République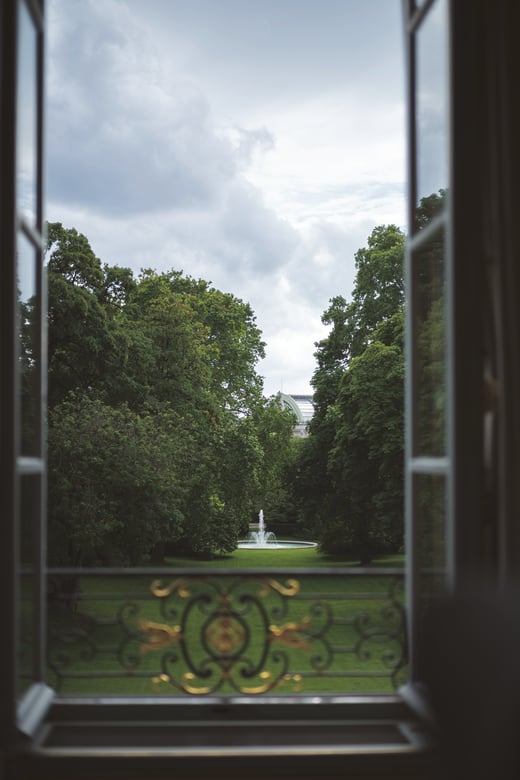 4/4Une fenêtre sur le Parc © Présidence de la République
In the 19th century, the attractions gradually disappeared and the gardens took on their current look, marked by the English style but incorporating French elements like the knot garden box hedges in front of the private wing.