Created in 1807 and redesigned in 1813 by Caroline Murat, spouse of Joachim Murat and sister of Emperor Napoleon I, the interior design of this boudoir broke new ground with its mauve tones and silver-coloured wood panelling, gilded with white gold.
Though modest in size, this boudoir has a rich history:
Emperor Napoleon I signed his abdication following the defeat at Waterloo on 22 June 1815: a facsimile of this document can be seen on the desk.
President Louis Napoléon Bonaparte prepared his coup d'État of 2 December 1851 in this room.
President Félix Faure had a fatal seizure there during a rendezvous with his mistress Marguerite Steinheil in 1899.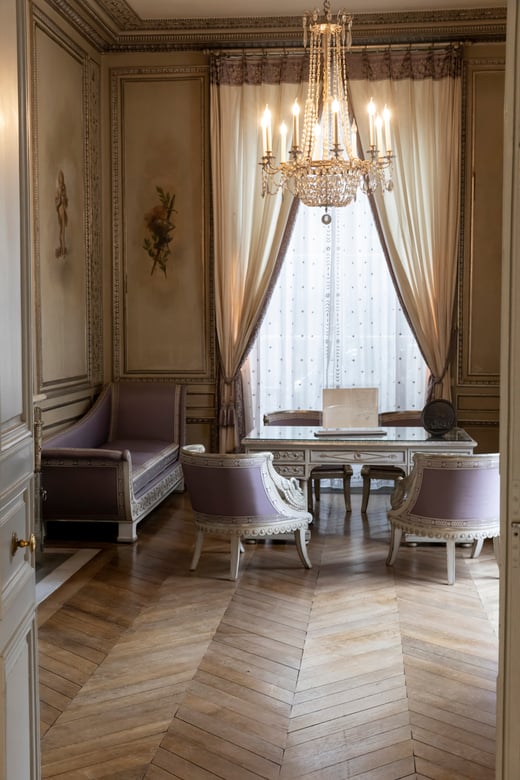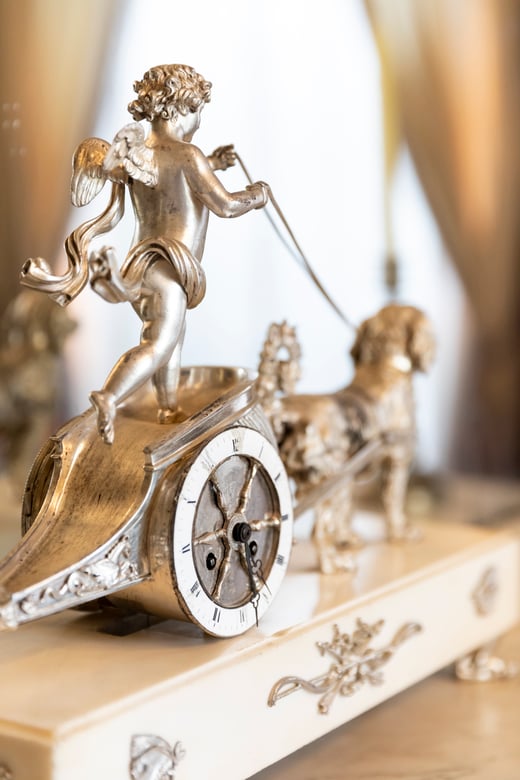 Updated : 15 December 2022