Formerly the bedroom of Napoleon III, this room is the only one at the Élysée Palace to have kept its modern 1970s interior design.
In 1972, helped by his wife Claude, President Georges Pompidou commissioned a decorative installation by designer Pierre Paulin, created as a freestanding wall structure so that it could be later removed. The room was designed as an entire work of art, wherein the furniture is in tandem with the walls and ceiling, featuring new materials that were in fashion at the time:
The mural structure is made of 22 panels of moulded polyester.
The furniture is made of the same cast aluminium and plastic coating as that used for the cabins of the Apollo spacecraft.
The majestic chandelier is made up of 9,000 glass stems and balls that extend across the entire surface of the reflective ceiling, made of pink anodized aluminium.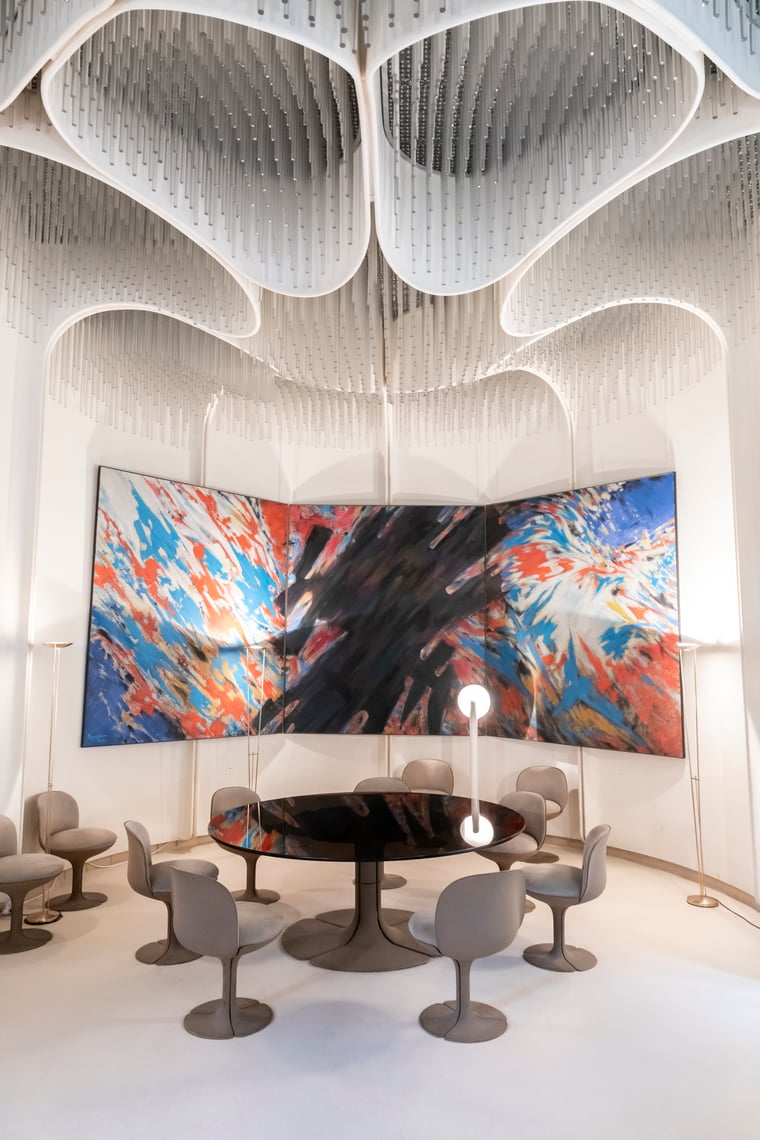 Updated : 15 December 2022