Jean-Michel BLANQUER, Minister of Education and Youth, and Jean-Yves le DRIAN, Minister of Europe and Foreign Affairs, welcomed on 5 July at UNESCO, in the presence of Madam Audrey AZOULAY, Director-General of UNESCO, the Ministers of Education and Development of the G7 countries and the G5 Sahel (Burkina Faso, Chad, Niger, Mali, Mauritania) and Senegal for the G7 ministerial meeting "Education/Development".
The theme of the meeting was "tackling inequality in developing countries through gender-responsive education and quality technical and vocational education and training".
It was followed by an international conference with a final declaration by the President of the Republic, Emmanuel Macron on the theme: "Innovating for girls' and women's empowerment through education".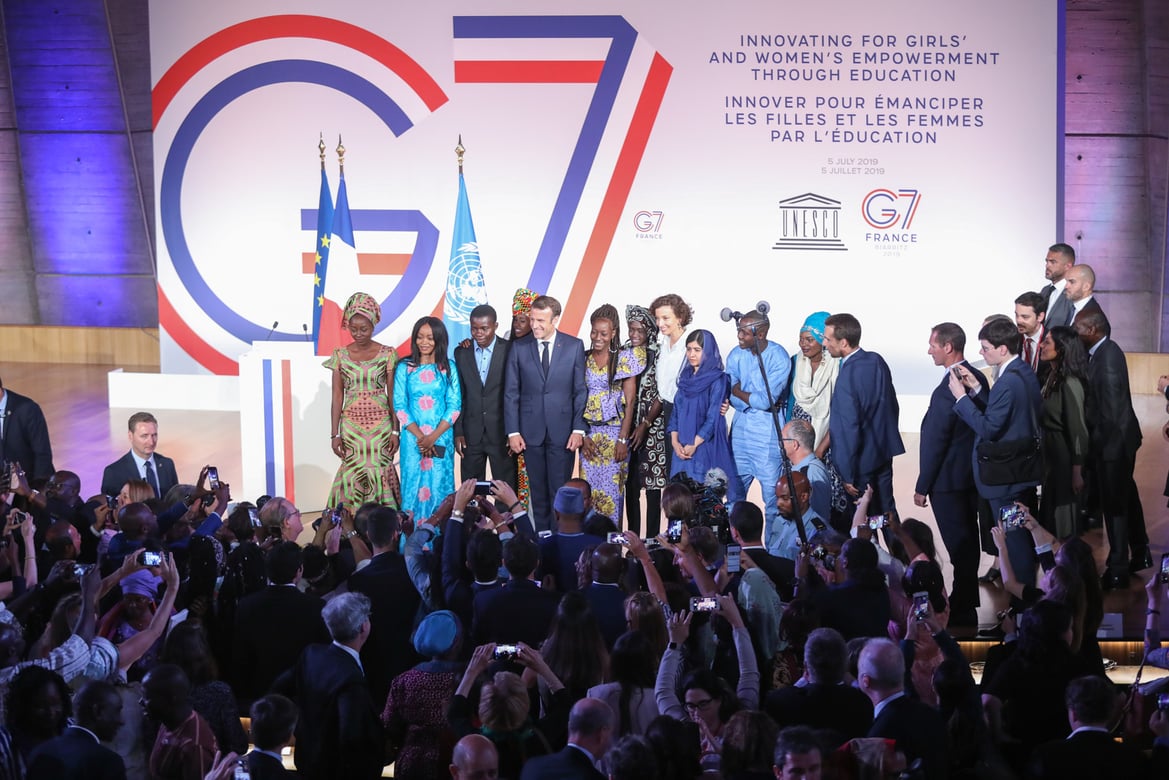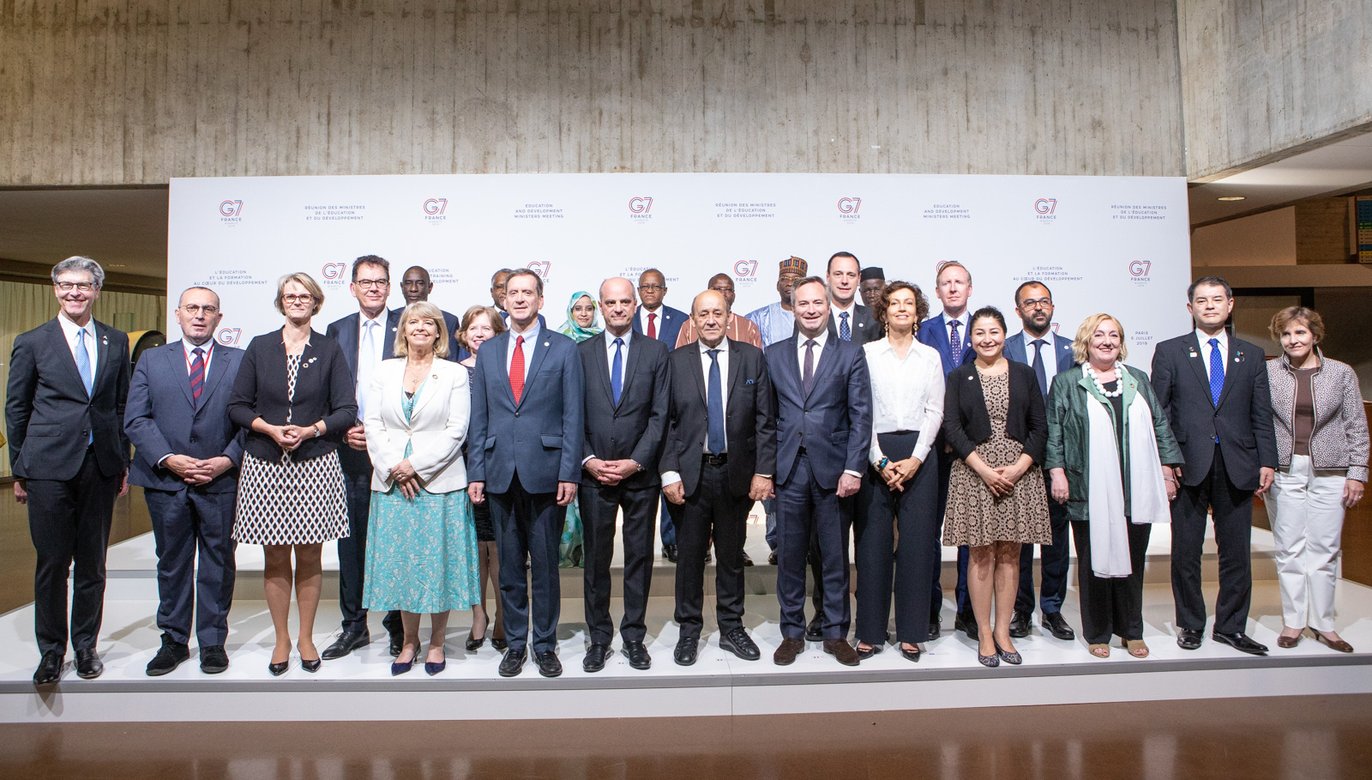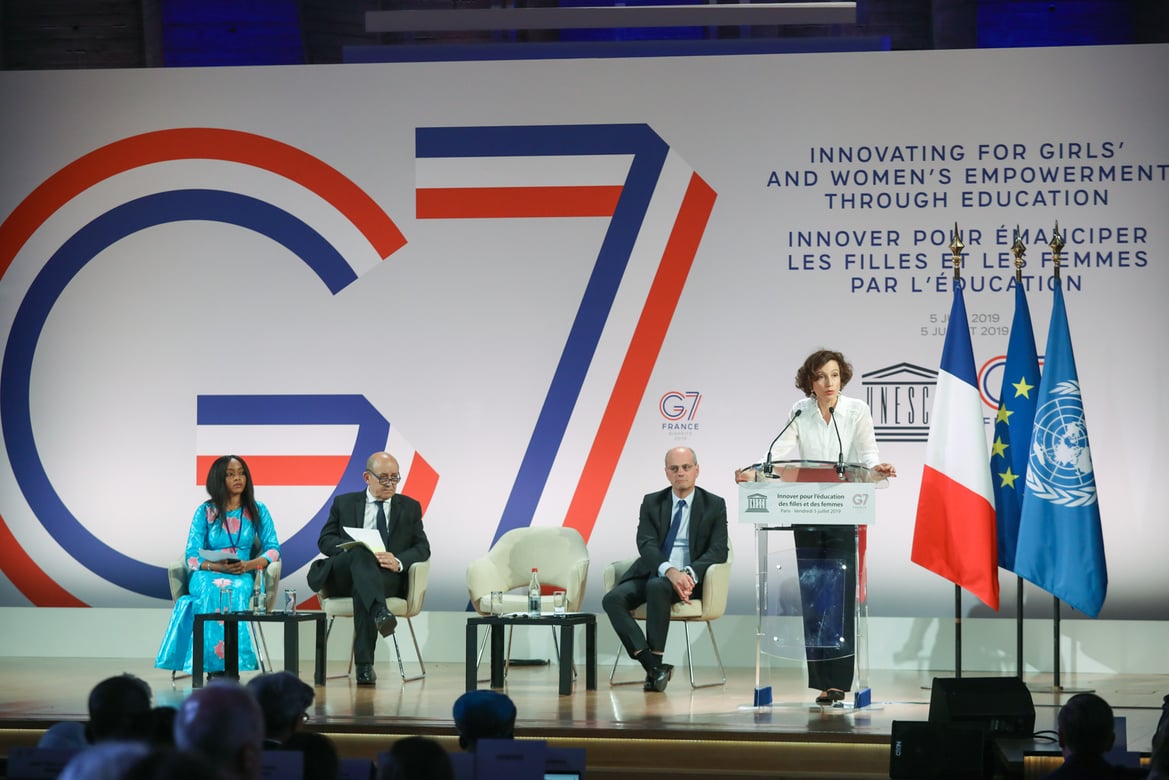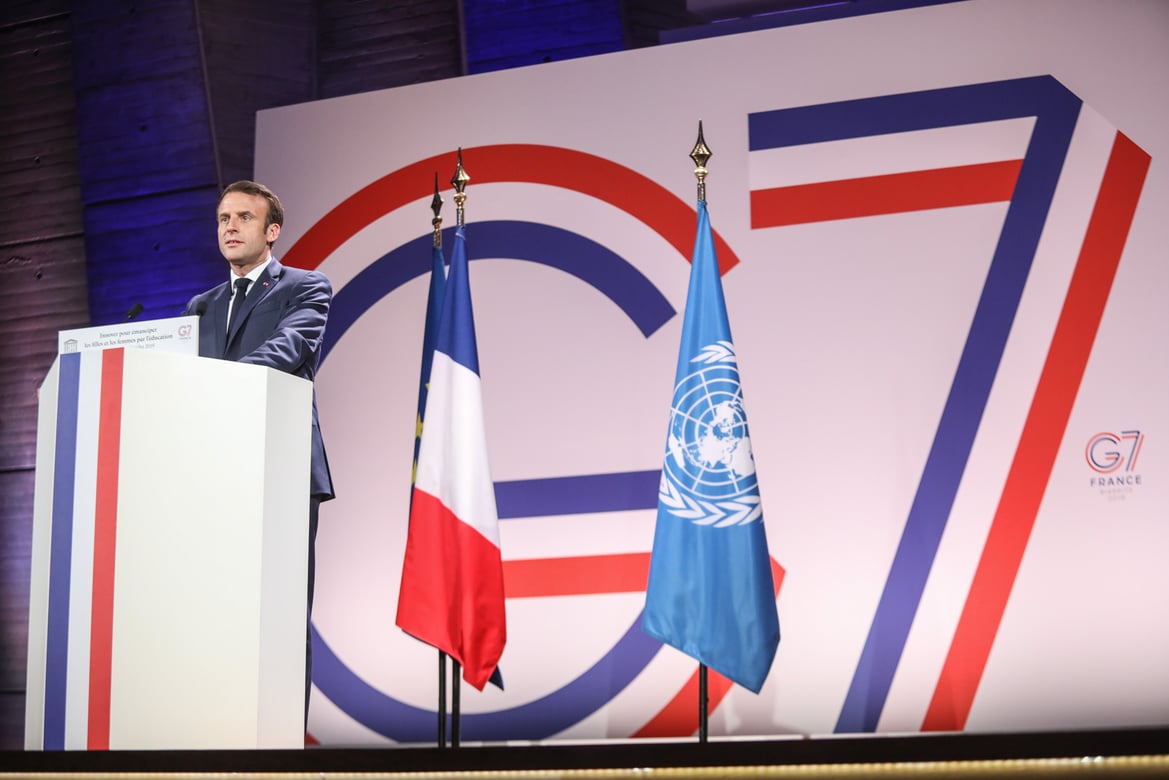 In addition to this meeting, many bilateral agreements were signed.
On 4 July, the Education Ministers of the G7 member countries and the representant of the European Union in charge of Education were met at the CIEP in Sèvres focusing on "learning together".
In the presence of the Education Ministers of three invited countries – Argentina, Singapore and Estonia – and the OECD and UNESCO representants, they reaffirmed the essential role of education in the fight against inequalities within our societies.
They adopted two texts:
A declaration articulated around two priorities –

promoting education

from the youngest age and

quality professional development

for all teachers";
A communiqué on

the combat against harassment at school

, which records the creation of an international coalition on the issue and the organisation by France, with UNESCO and other international organisations, of an international conference in Paris, in 2020.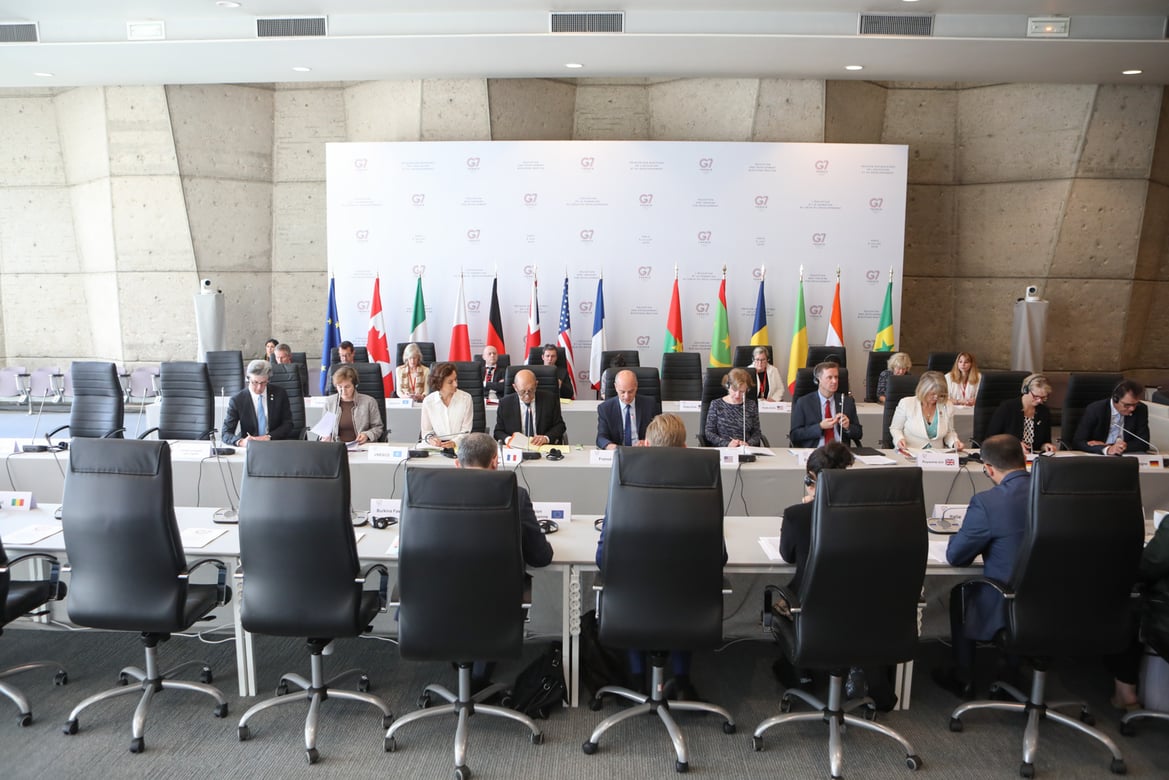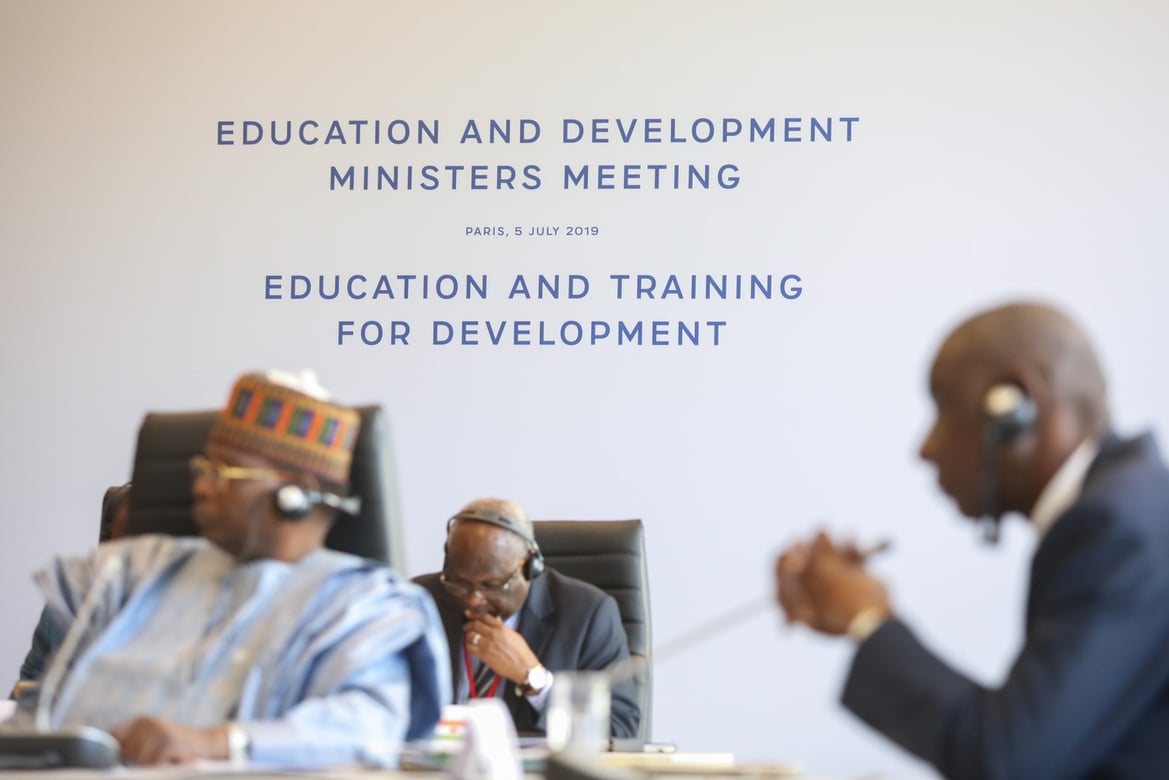 Finally, as part of the opening of the G7 to civil society, the French Minister of Education and Youth, offered to various schools to organise negotiation simulations in the G7 format on the topic of the combat against inequalities.
Throughout France, 60 negotiation simulations in G7 format were organised in middle schools and high schools. A jury designated 11 schools, each represented by a student during the Ministers' meeting. They had the opportunity to talk with the Minister and Madam Brigitte MACRON.
To complement the ministerial meeting, these 11 students also had the chance to discuss between themselves on the themes which appeared to be priorities for them in order to tackle inequalities, such as gender equality. On this occasion, they all received a diploma to be shared with their classmates and a gift from the G7 Education Ministers.
These two meeting of the Ministers of Education and Ministers of Development and Foreign Affairs of the G7 were lead in the perspective of the G7 Summit, which will take place in Biarritz from 24-26 August 2019.
Find the press G7 Education and Development Ministers joint communiqué and all the other documents adopted during their meetings on 4-5th July.