On 9 and 10 May, the Ministers in charge of gender equality from the G7 countries participated in a meeting in Bondy and in Paris, chaired by Marlène Schiappa, Minister of State for Gender Equality and the Fight against Discrimination.
The G7 Member States met to discuss a common challenge: making gender equality a global cause. As Marlène Schiappa recalled at this meeting:
"No country in the world has achieved gender equality and no country can achieve it alone. That is why President Macron issued a call to make gender equality a global cause at the United Nations General Assembly in September 2018."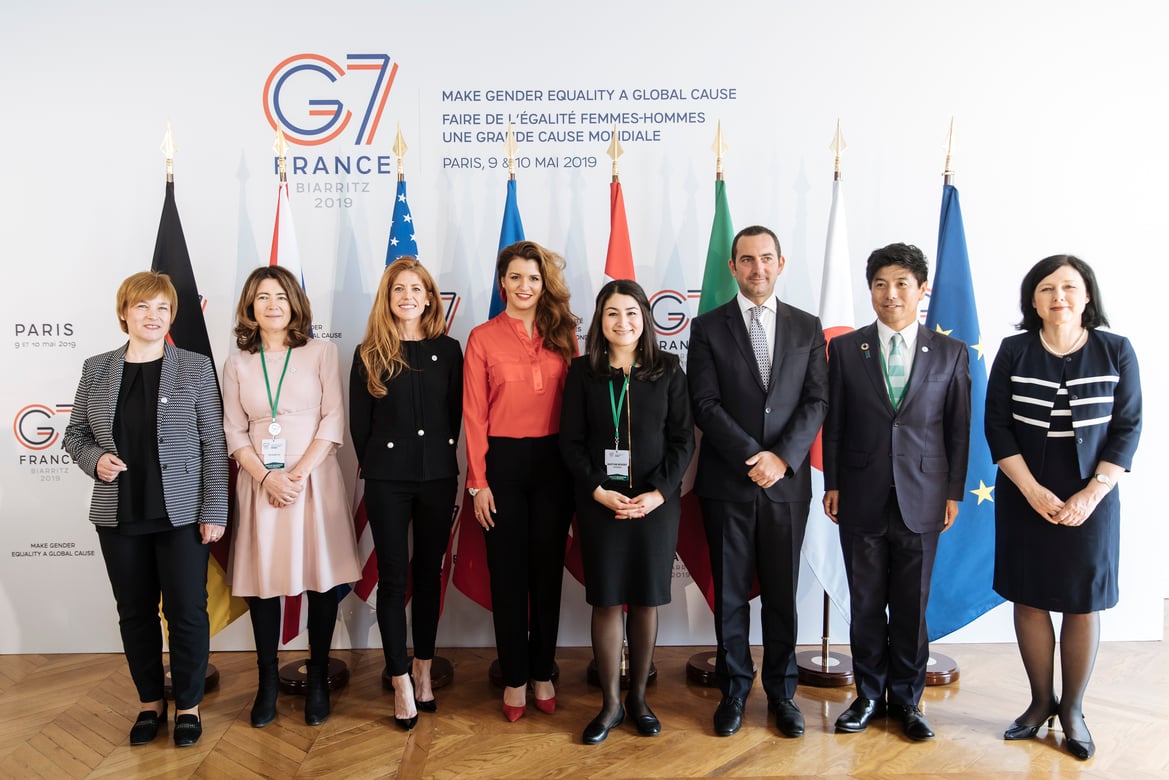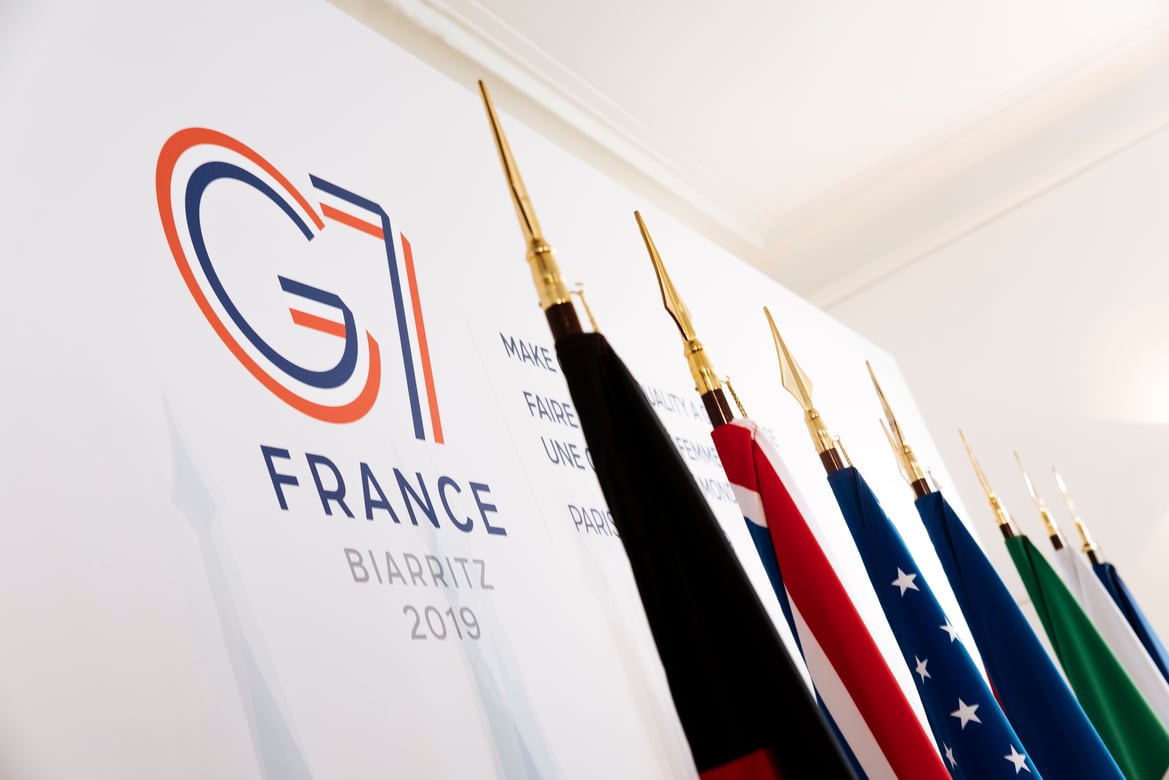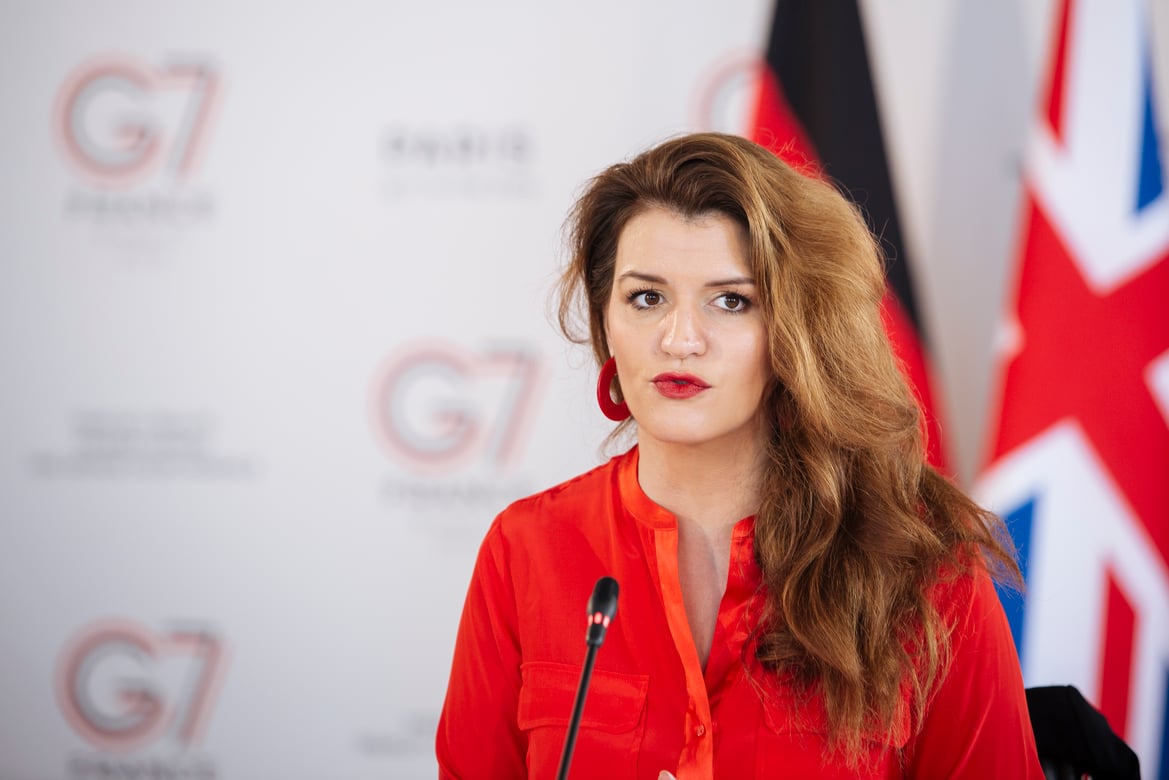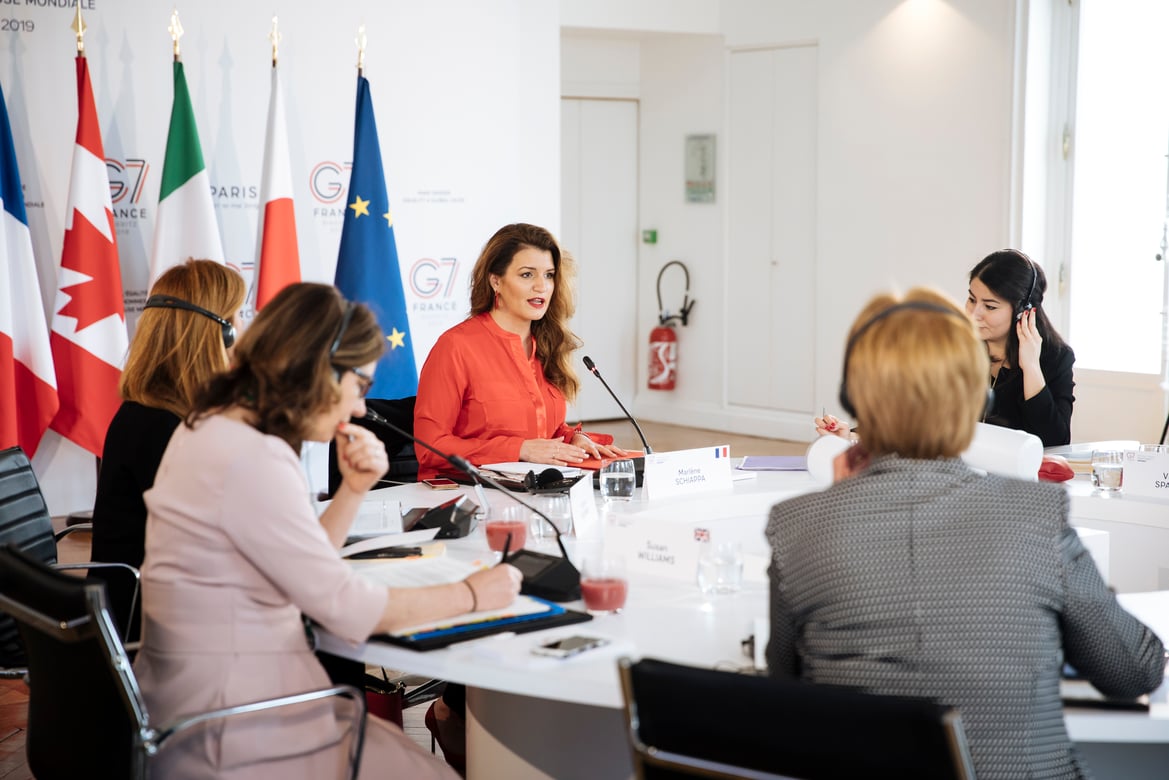 This meeting of feminist diplomacy enabled Ministers to discuss three priorities for gender equality:
Combating gender-based and sexual violence;
Promoting women's economic empowerment, particularly in Africa;
Improving girls' access to education.
Women's entrepreneurship was the focus of several sessions at this ministerial meeting.
On 9 May, Marlène Schiappa and Rémy Rioux, head of the Agence Française de Développement (AFD) presented awards to the five winners of the AFD Digital Challenge "Innovation for Women in Africa". These awards reward start-ups making digital innovation work for the inclusion of women all over Africa.
On 10 May, the G7 Ministers visited the Institute of Research for Development (IRD) in Bondy and attended a presentation of Bond'Innov, an incubator for innovative projects with a high societal and environmental impact in France and countries in the Global South.
The G7 working lunch then focused on entrepreneurship, with the World Bank and Council of Europe representatives in attendance.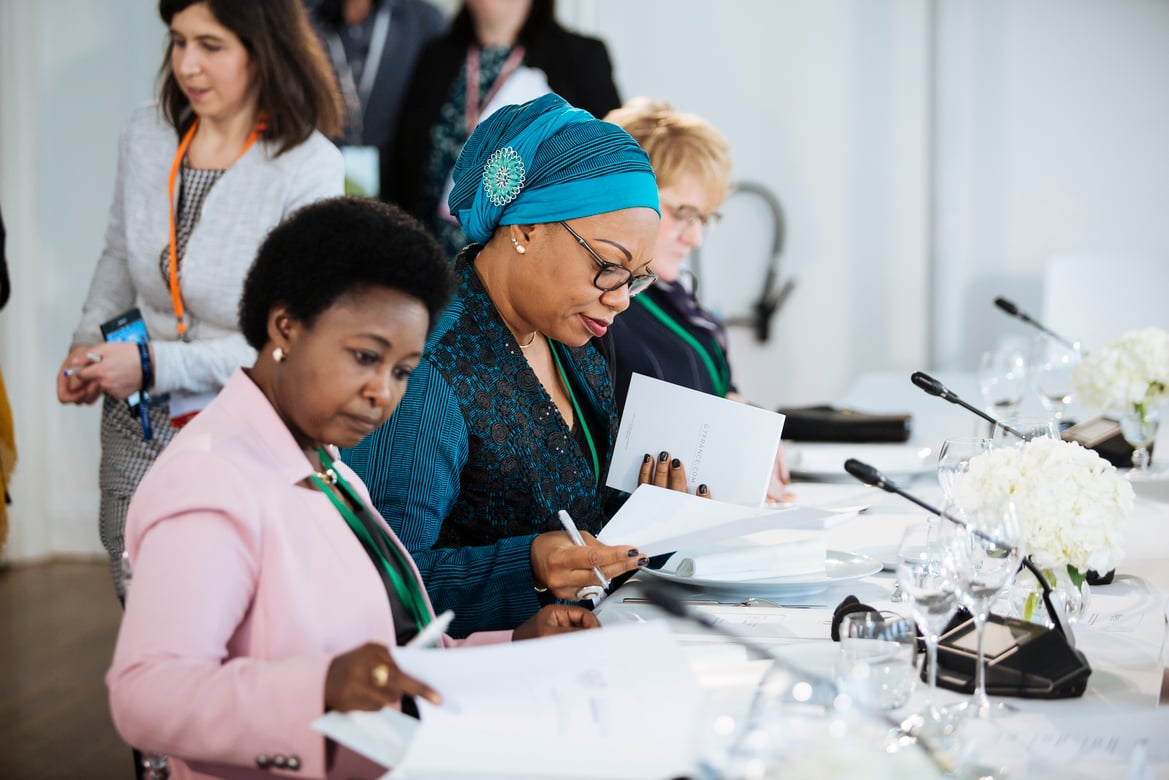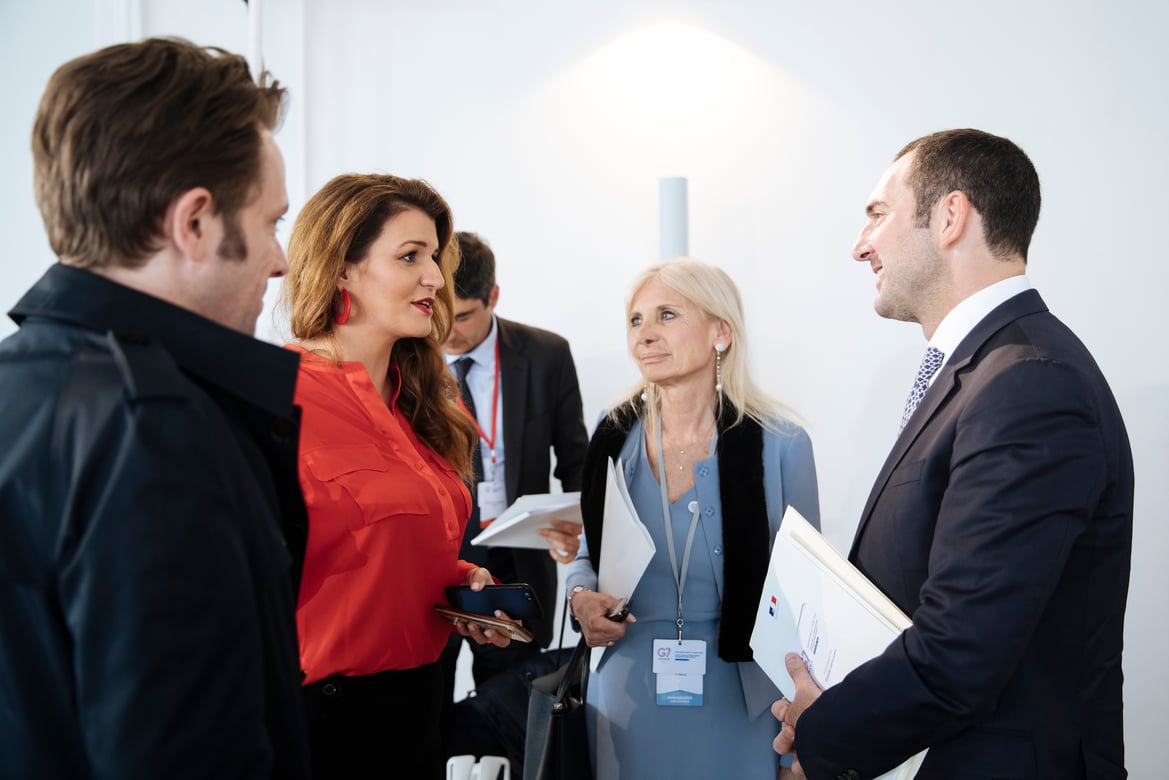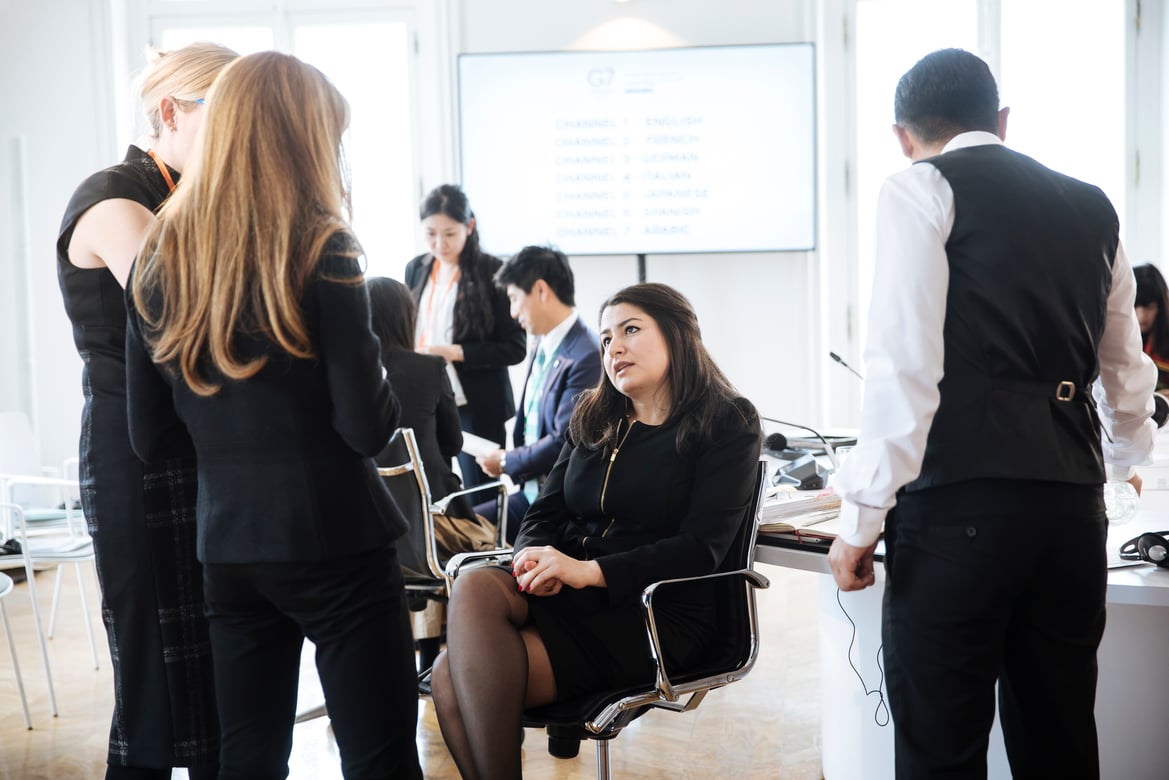 During their meeting, G7 Ministers worked on gender-based and sexual violence and particularly on cyber harassment, a growing phenomenon, which countries have not yet managed to find effective solutions for. That is why the Ministers urge platforms to remove illegal content swiftly and implement simple and intuitive reporting mechanisms.
G7 Ministers also held discussions with members of the Gender Equality Advisory Council. Several public figures including Emma Watson, Katja Iversen and Phumzile Mlambo-Ngcuka; in attendance spoke before the Ministers to encourage G7 countries to act on legislative gender equality recommendations which Advisory Council members have been working on since January within the framework of the Biarritz Partnership.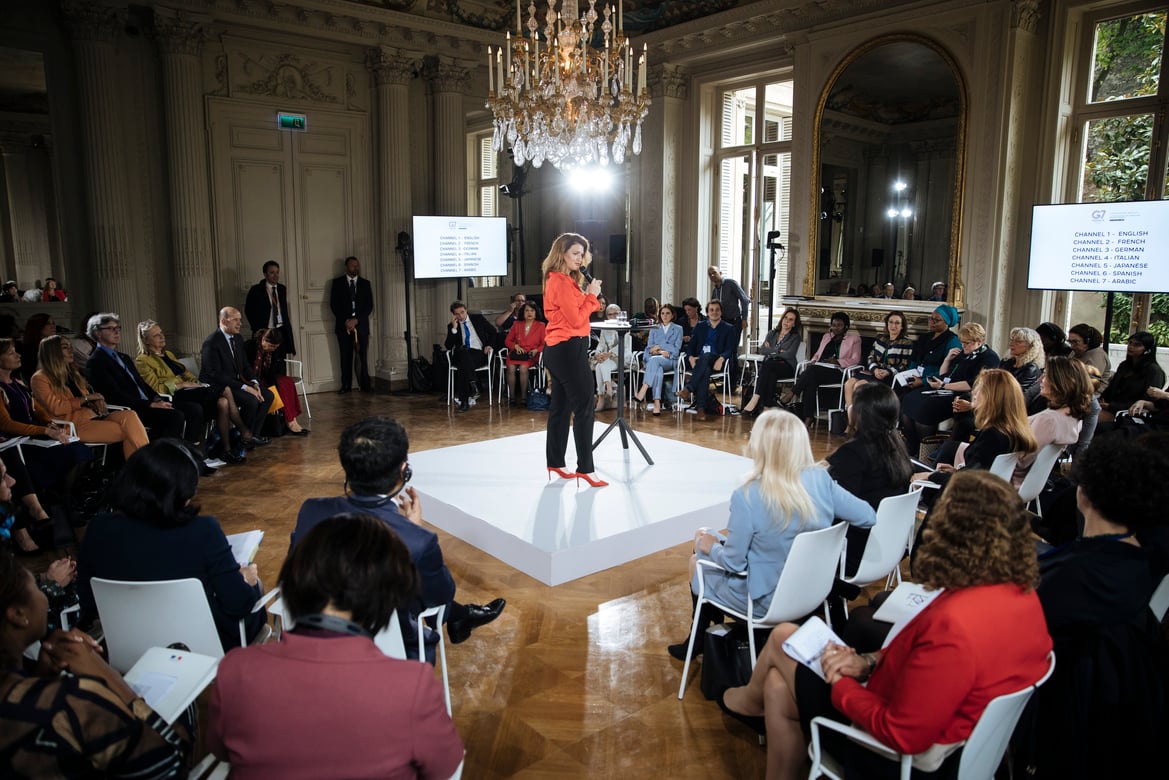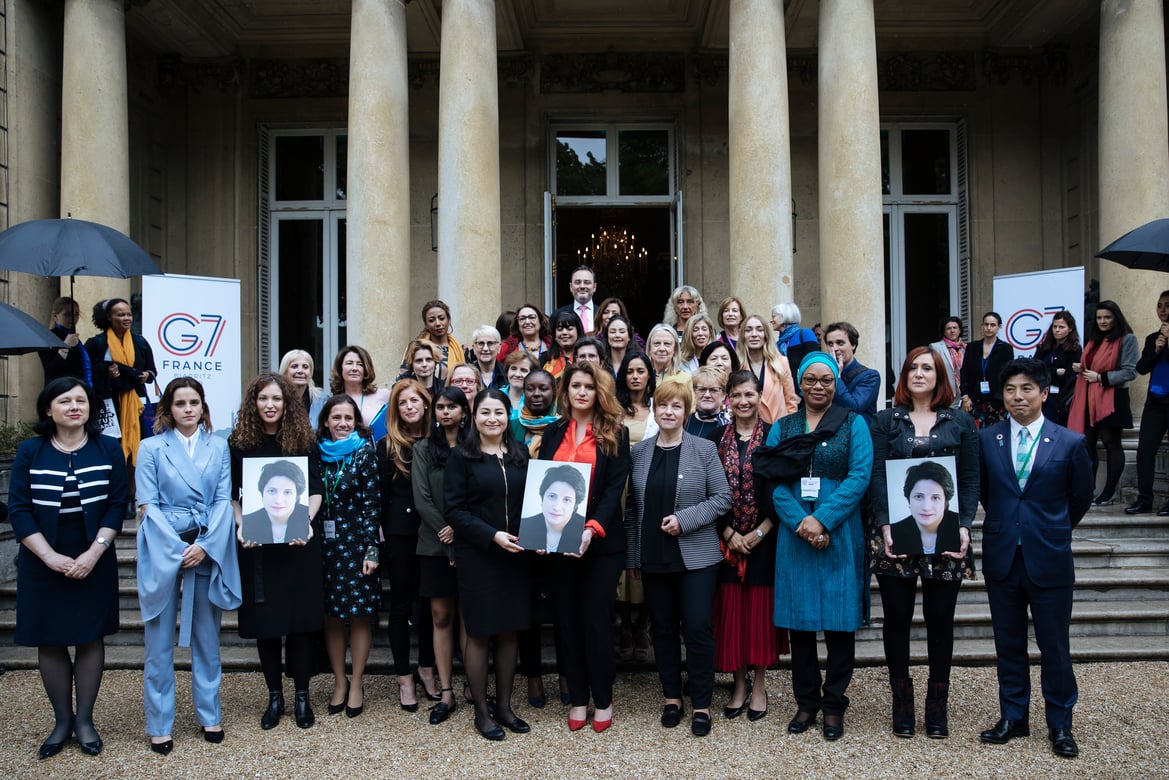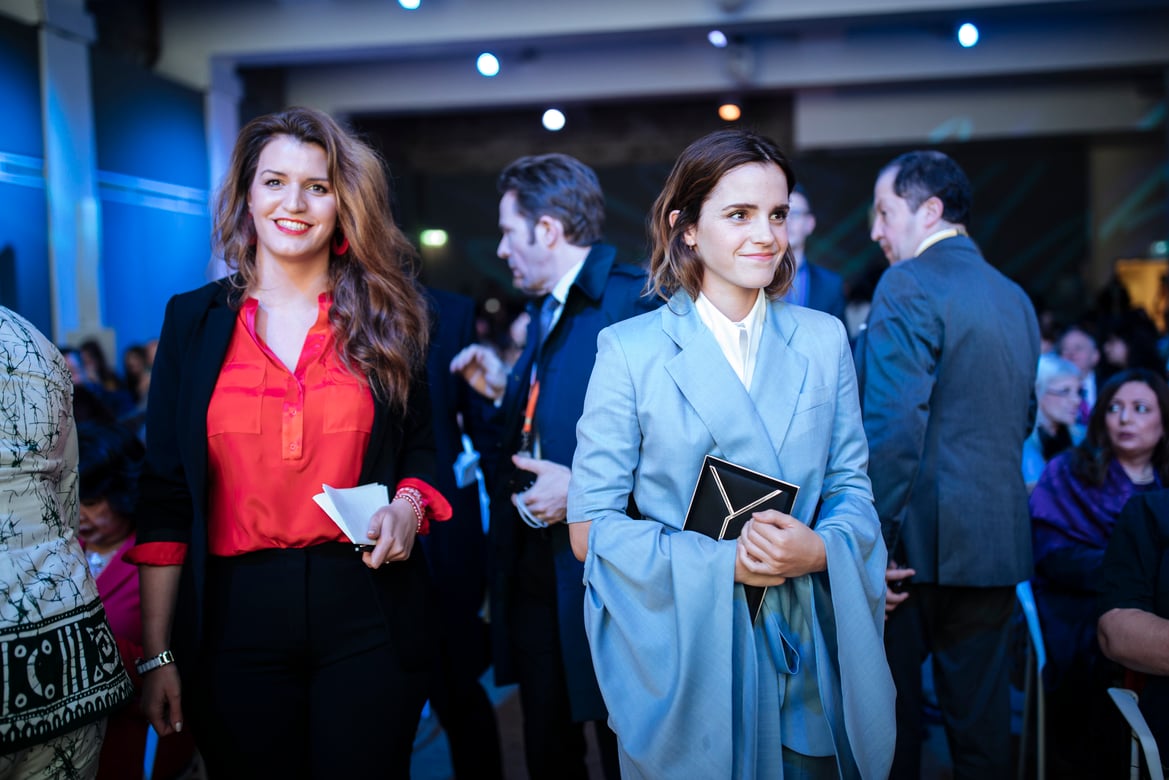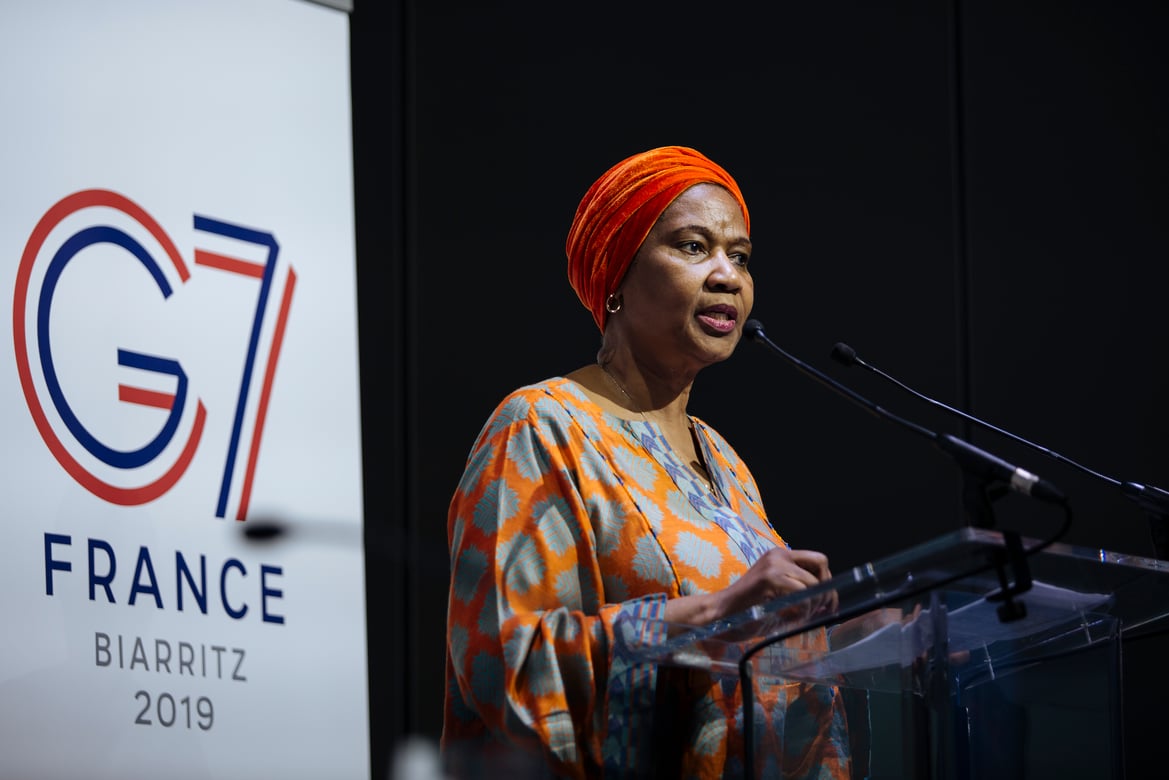 At the end of the two-day meeting, the G7 Ministers released a press communiqué signed a joint declaration to make gender equality a global cause. States also committed to adopting at least Biarritz Partnership law – a set of laws that are most favourable to women worldwide presented by the Advisory Council members – at the G7 Summit in August 2019.